Since I know cookies can be made in the slow cooker (see my slow cooker giant cookie recipes!) I decided to try making slow cooker cinnamon, oat and raisin cookie bars for my daughter to take in her packed lunches.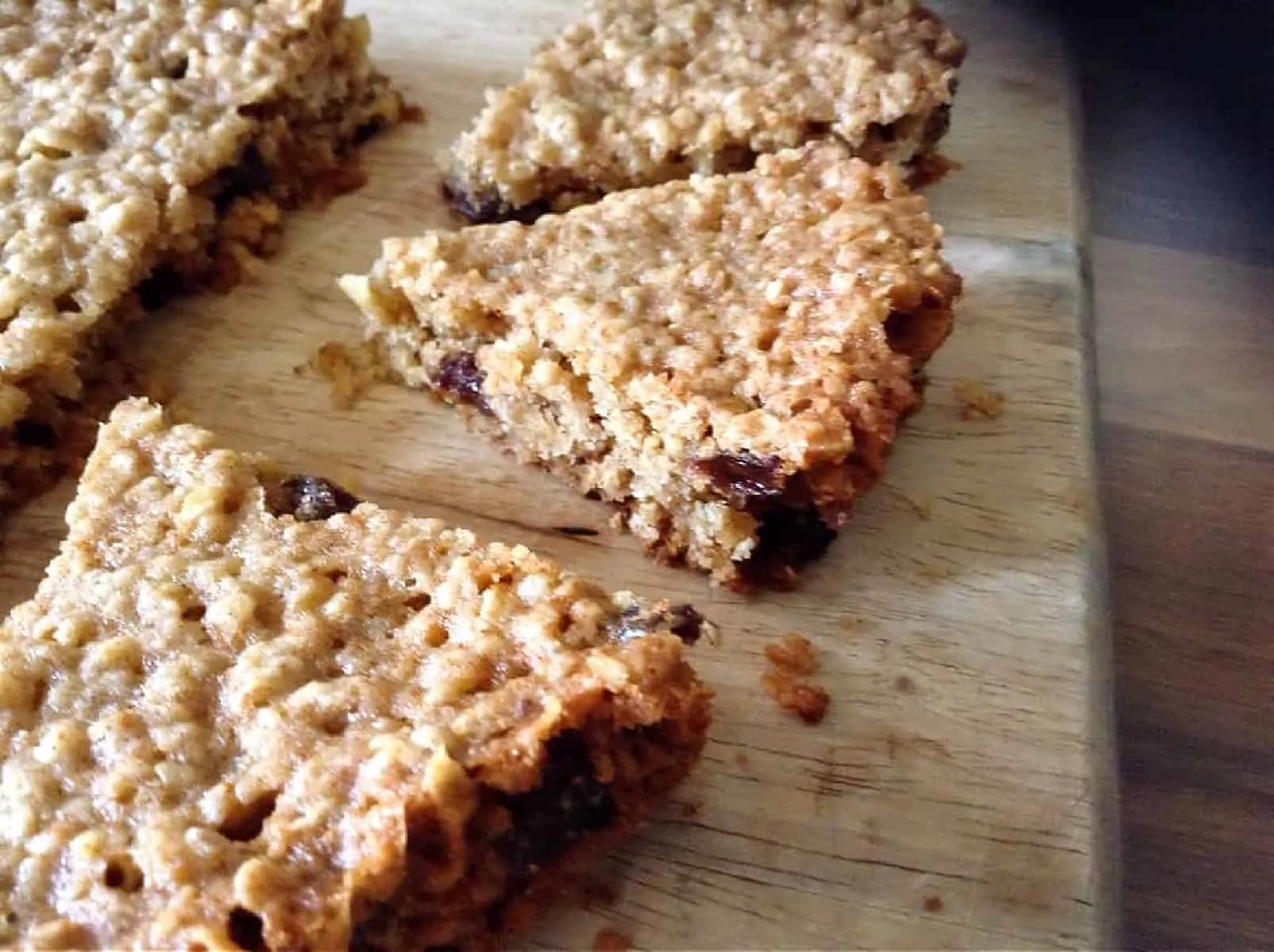 These are a bit healthier than flapjacks but still taste good. They went down very well and I make them often now for picnics, afternoon snacks and packed lunch boxes.
It takes five minutes to make the mixture up then you can just leave it to bake in your slow cooker for a couple of hours, perfect!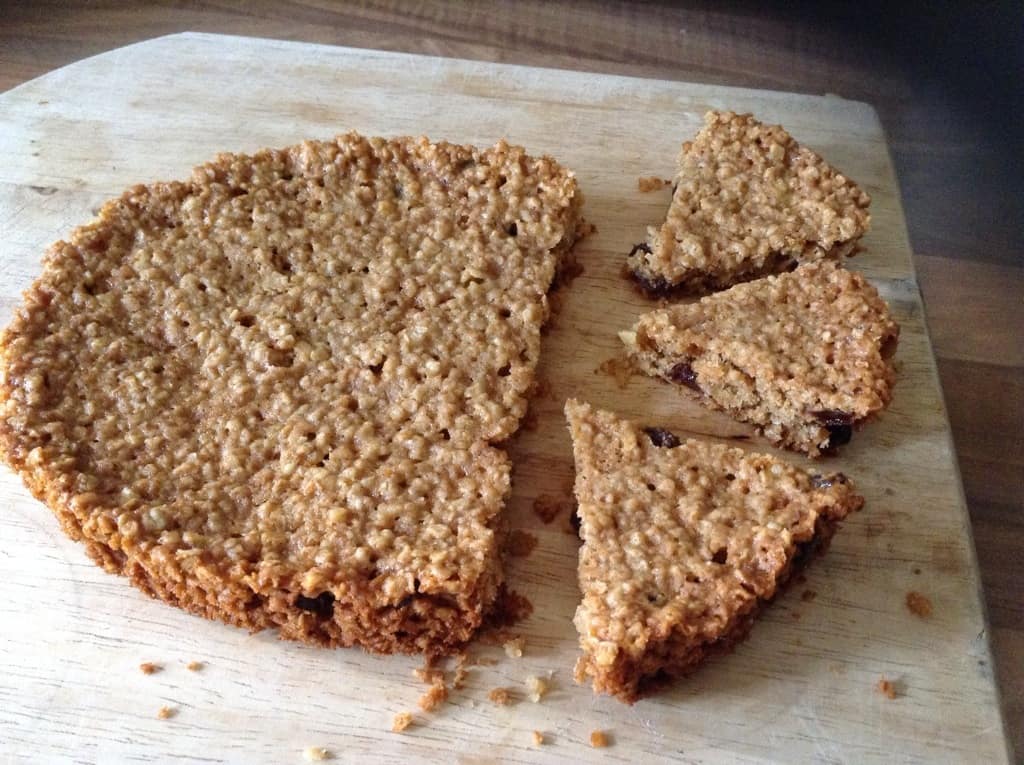 Cram in whatever dried fruit you fancy, and you can also add nuts and seeds if you like.
Other variations I have tried are mango and pumpkin seed and chocolate, all delicious too!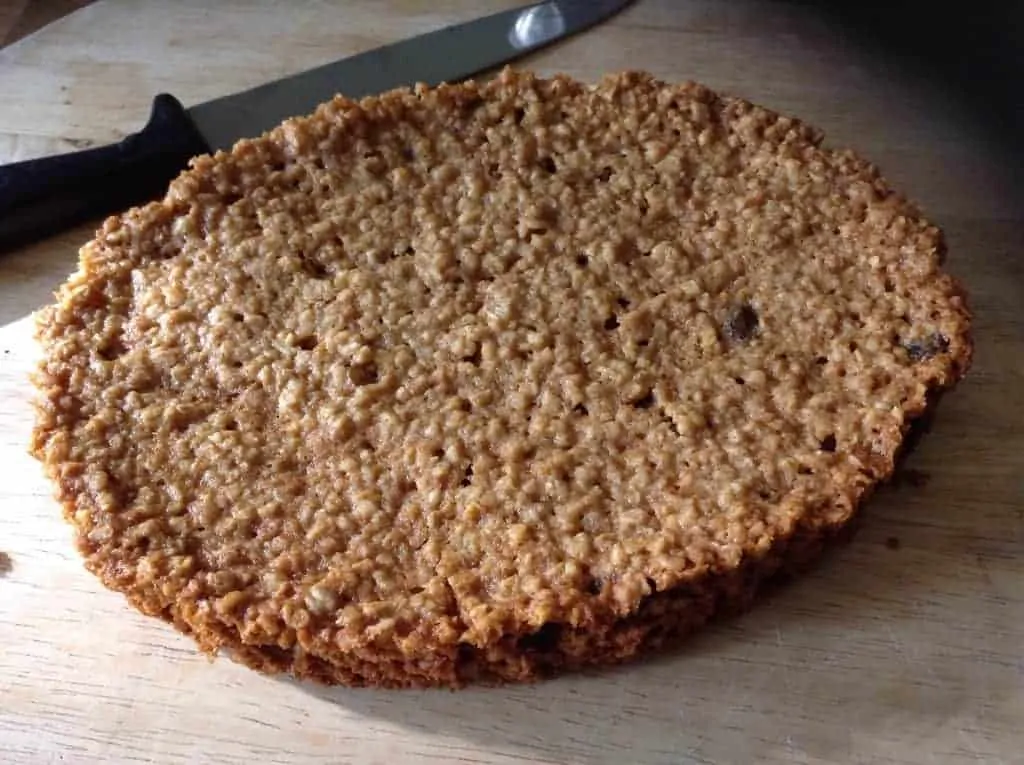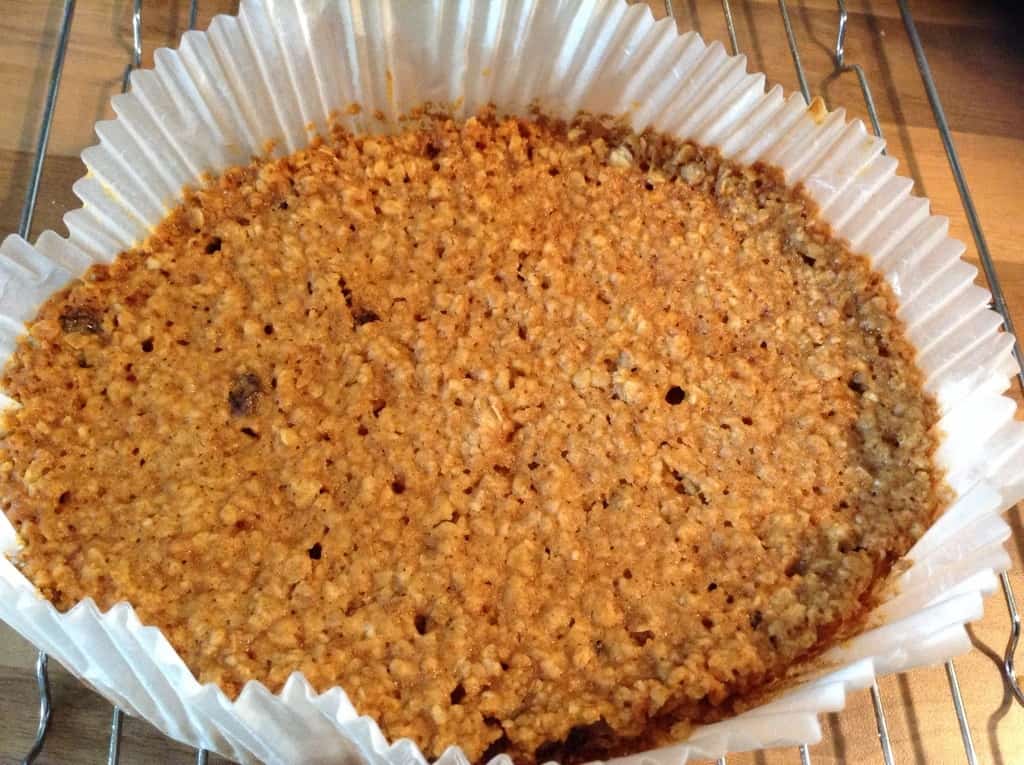 Baking in a Slow Cooker
If you like this recipe, be sure to look at my guide to baking and making puddings in the slow cooker, which is crammed with recipes for brownies, giant cookies stuffed with chocolate orange, Nutella scones, cakes and puddings of all kinds!
Also check out my slow cooker archives for all my slow cooker recipes, from mains to desserts!
Recipe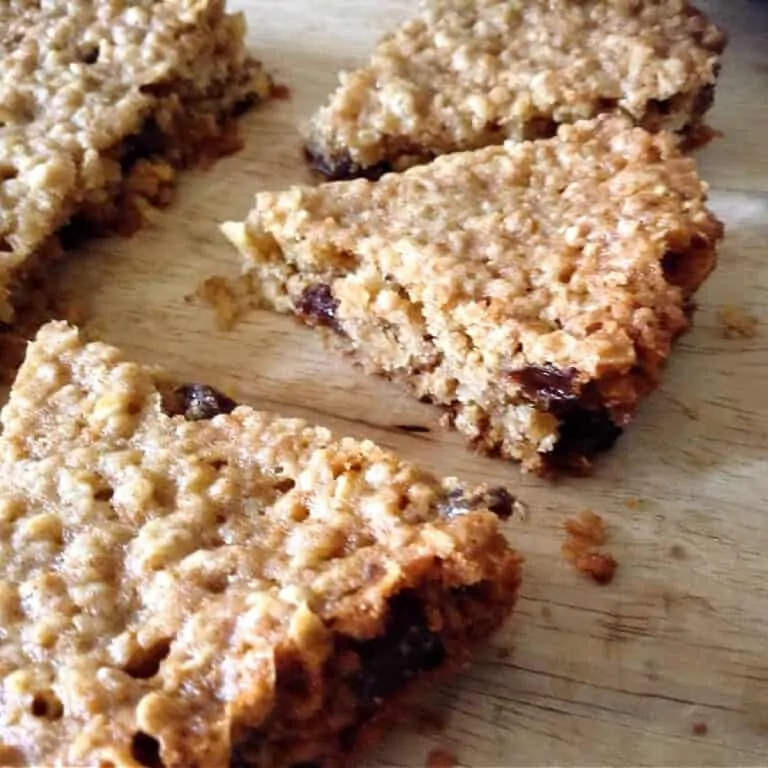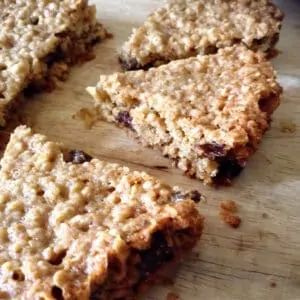 Slow Cooker Cinnamon and Raisin Cookie Bars
A healthier cookie bar based on oats, raisins and spices, which you can bake in your slow cooker for snacking anytime
Print
Rate
Save
Saved!
Instructions
Cream together butter and sugar.

50 g margarine,

50 g caster sugar

Mix in honey.

Lightly beat the egg then mix it in. Add the vanilla extract.

1 egg,

1 tsp vanilla extract

Then add the dry ingredients and mix well.

50 g plain flour,

1 tsp baking powder,

90 g oats,

40 g raisins,

1 tbsp cinnamon

Grease and line your slow cooker pot with either a cake case or greaseproof paper with slits cut in the side so it fits nicely.

Pour the mixture in and press down so it is even.

This recipe fits a 3.5 l slow cooker. Double for a larger one.

Cook on high for 1.5 to 2 hours until crisp and firm.

Remove the pot and allow to cool.

Place on a cooling rack to cool fully - it will also harden more.

Slice as required. Store in an airtight container.
Notes
I made this recipe in an oval 3.5 l slow cooker.
Double the quantities if you are using a larger slow cooker (or it will be very thin).
Did you try and love this recipe?
Then please leave a review and rating in the comments at the bottom of the post. If you post your creation on Instagram, tag me @bakingqueen74 or use hashtag #bakingqueen74!