This is my latest Great British Bake-Off bake-along post, following last week's episode on European Cakes. The bakers last week made yeast-leavened cakes like babka, savarins and Kugelhopfs, followed by Swedish princess cake and then a show stopper based on the Hungarian Dobos torte which involves many layers of sponge and lots of caramel decoration.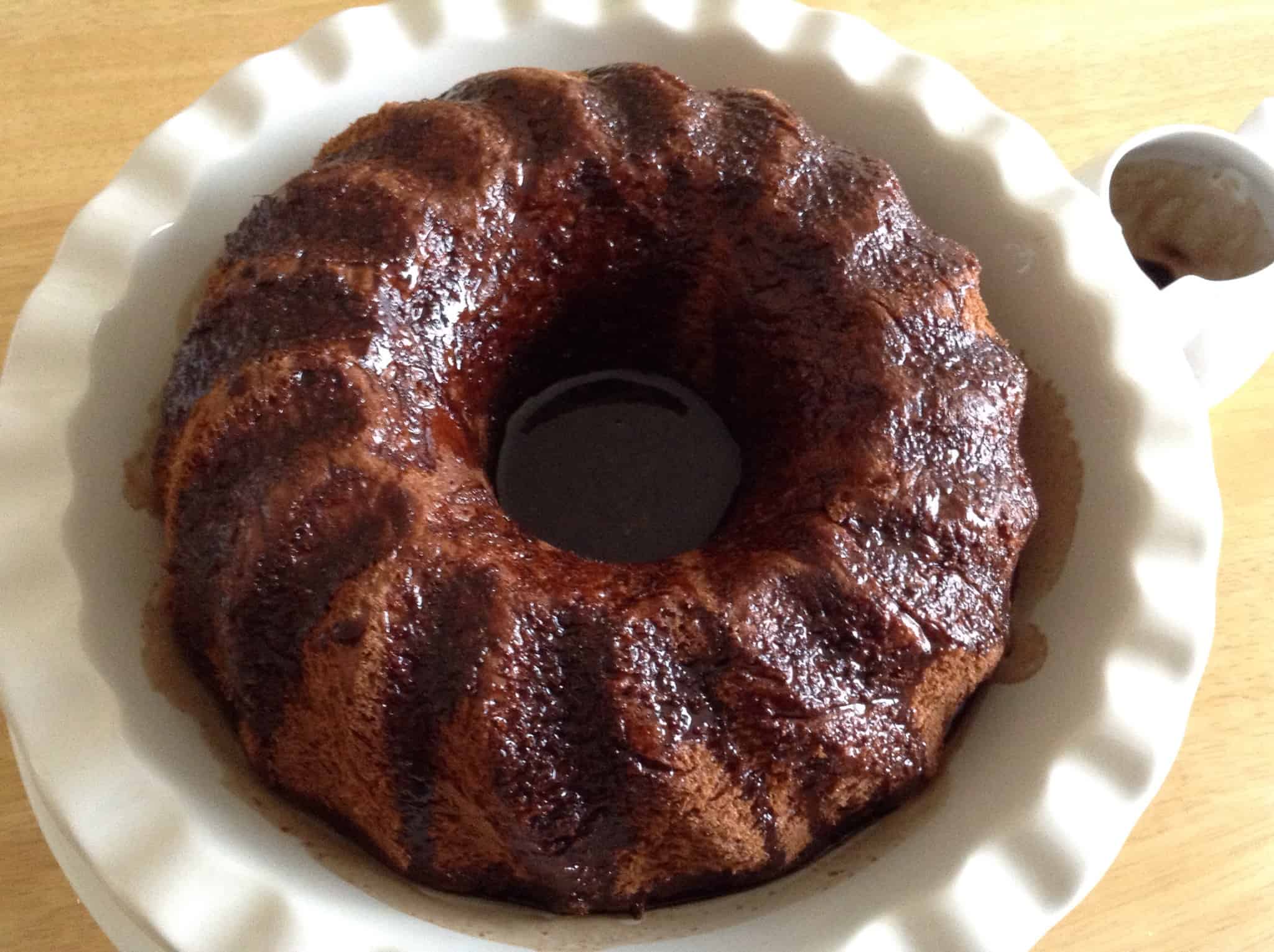 I wasn't quite sure what to make for my European cake but luckily I bought a French baking book when I was in France on holiday recently, called Viennoiseries et Brioches. A quick leaf through and I found a recipe for "petits savarins chocolat-espresso" and decided to adapt my bake for chocolate savarin from this recipe. I have a bundt/savarin tin that I was going to use in place of the small savarin moulds used in the recipe. I decided to adapt the recipe and drench the cake in chocolate syrup, since my family would like that better than the coffee syrup used in the book.
This is both a European cake and a yeast-leavened cake as featured in the show. Chetna and Martha both made savarins that looked amazing last week.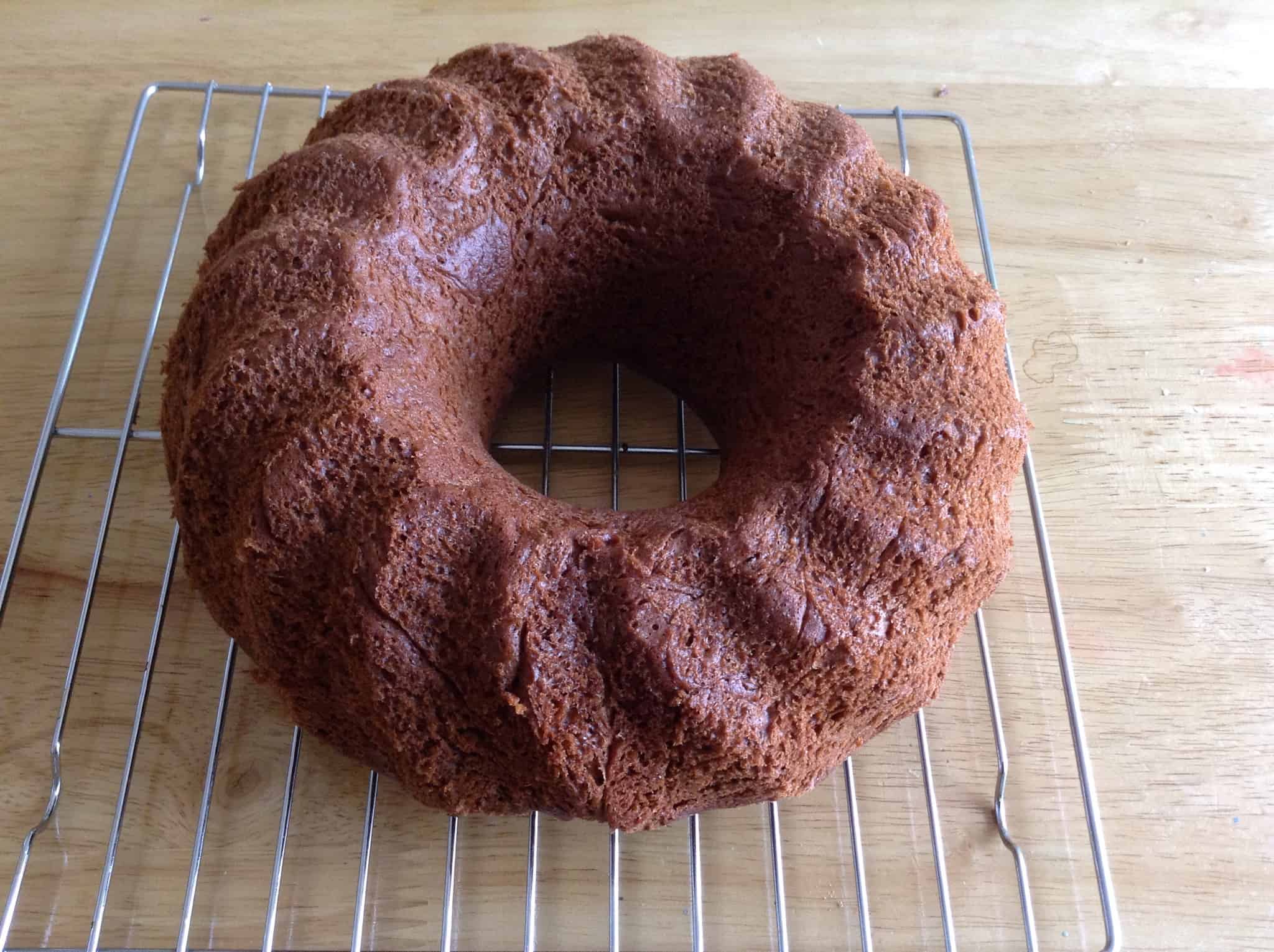 To serve, place the chocolate savarin in a deep pie dish to catch the syrup, after warming it for a few minutes in a warm oven, drench the cake in the chocolate syrup, and serve warm. Delicious!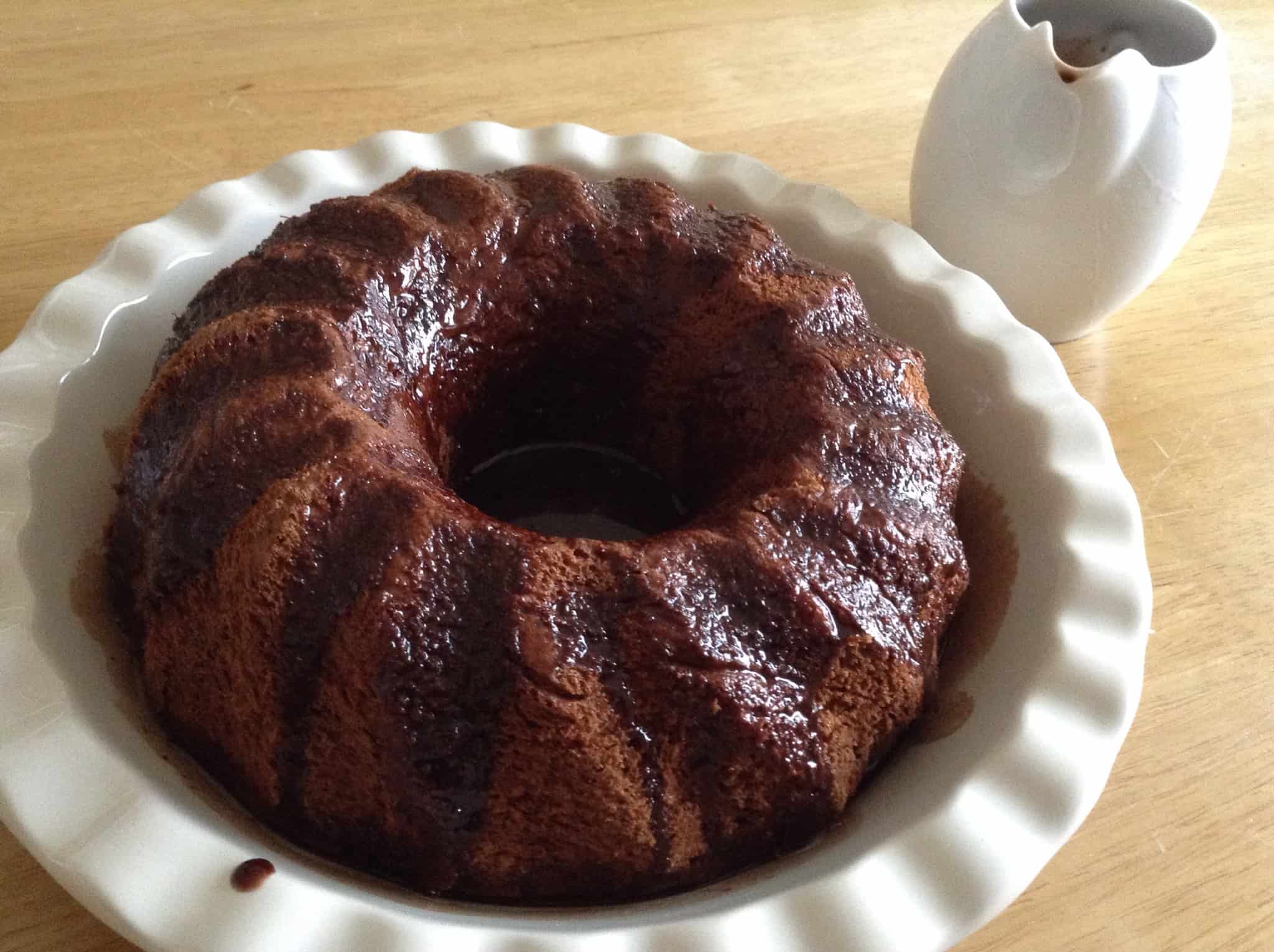 Everyone is bound to love this cake, what better could there be than chocolate cake drowned in chocolate sauce?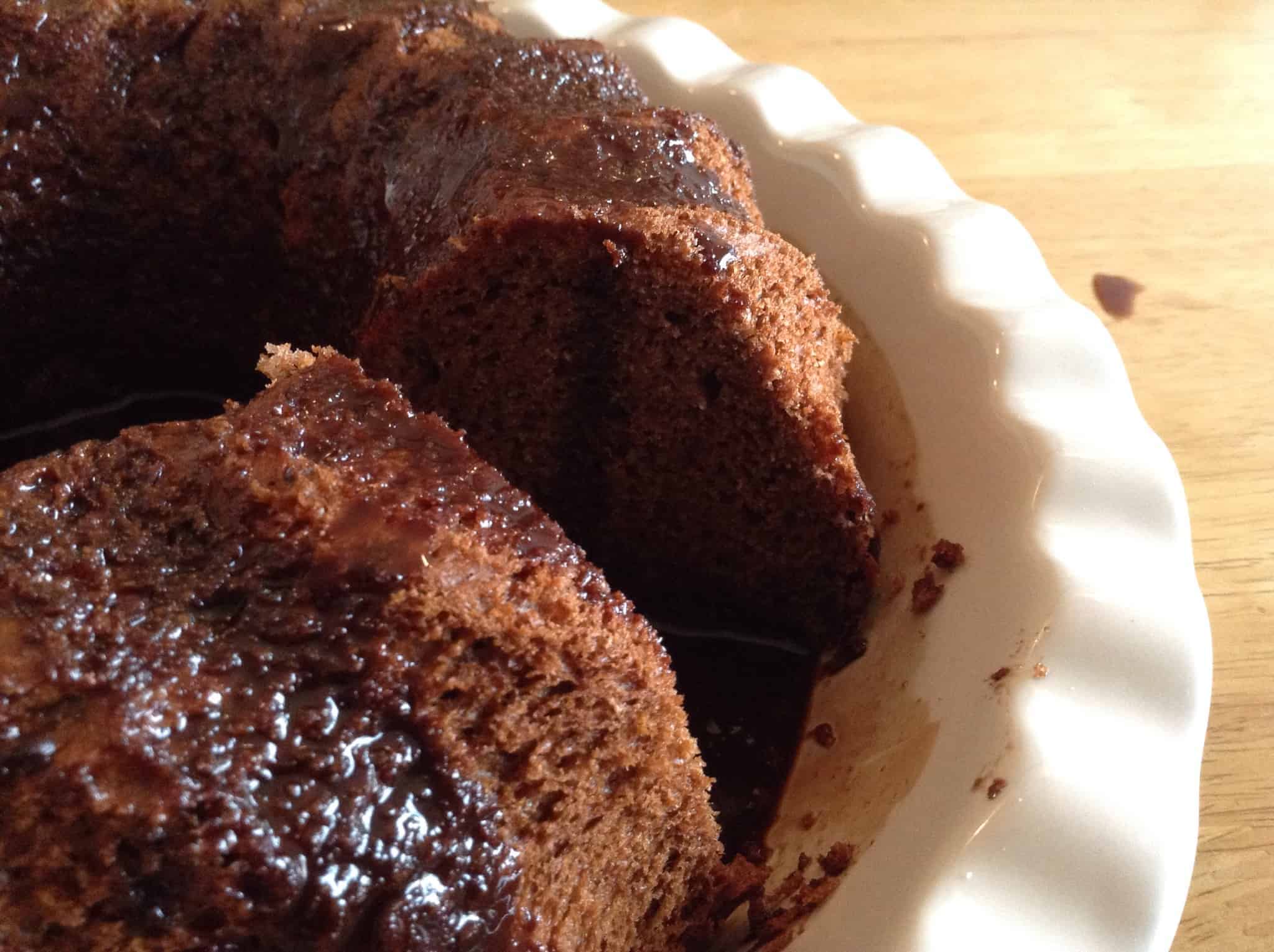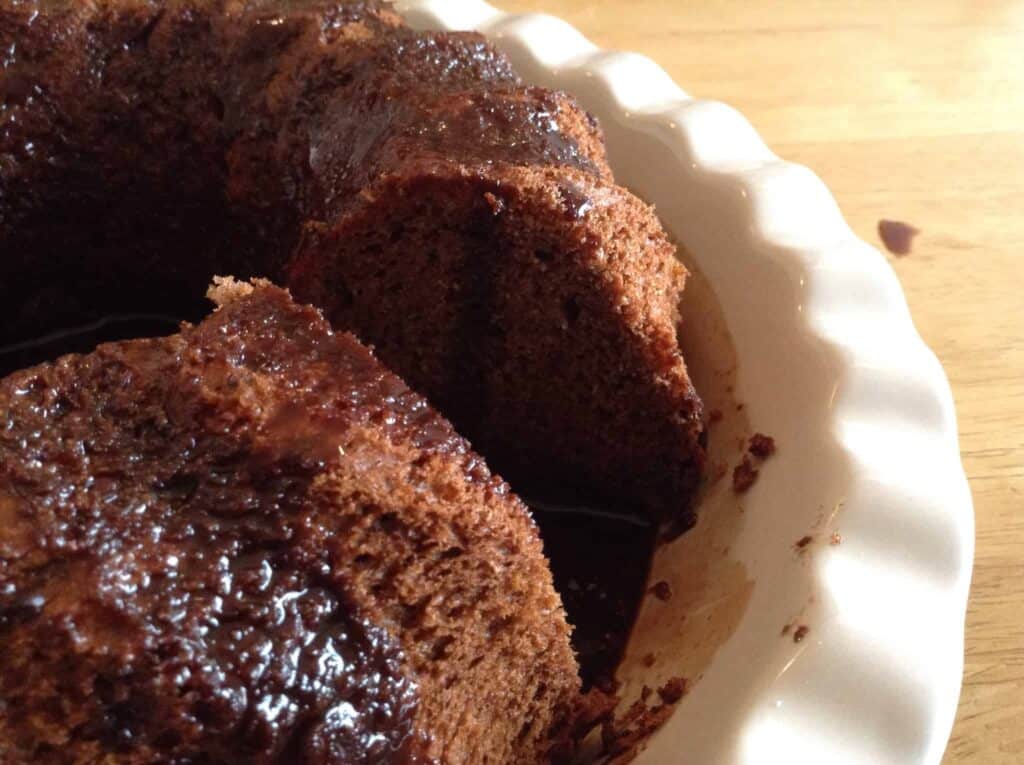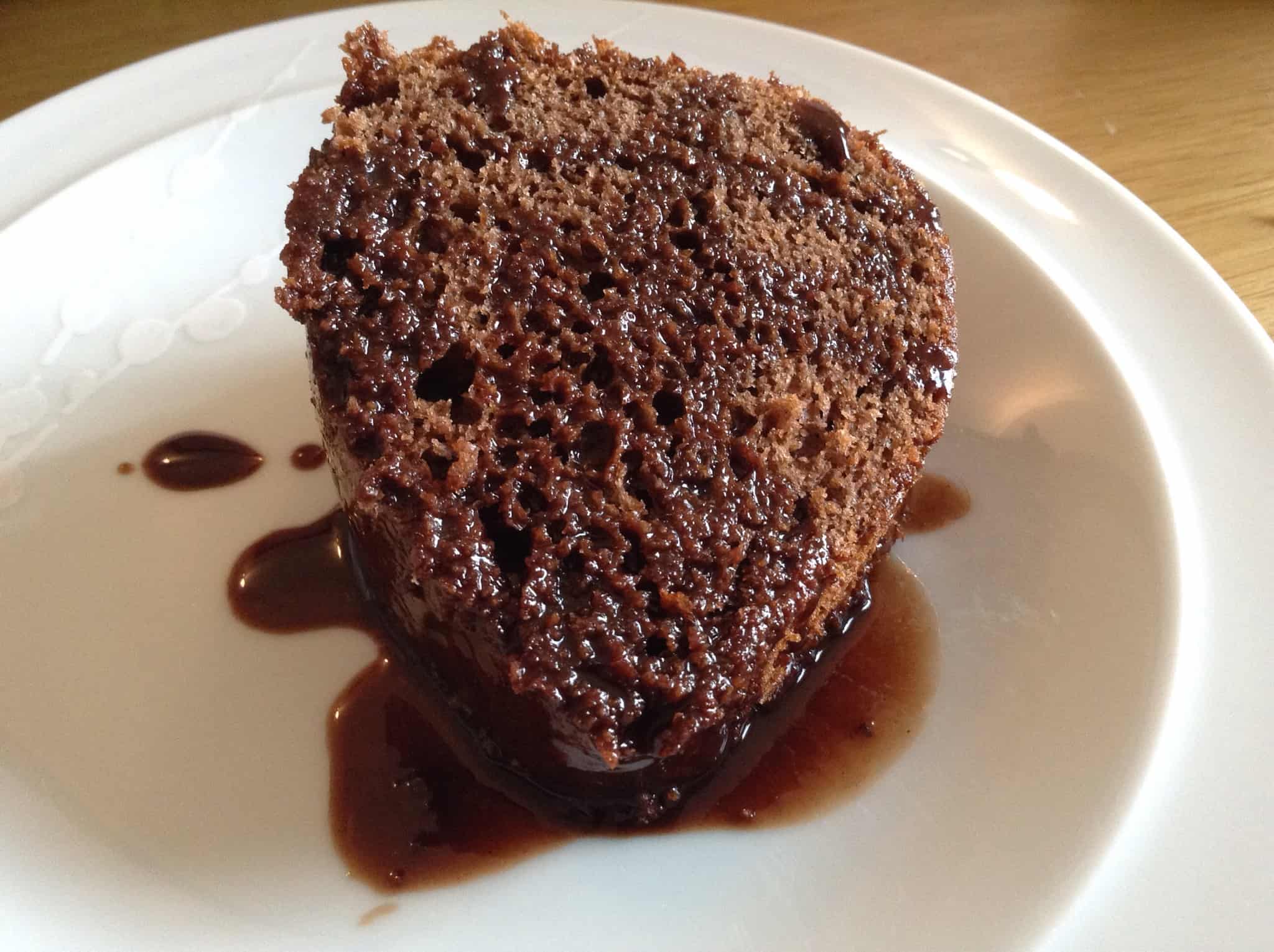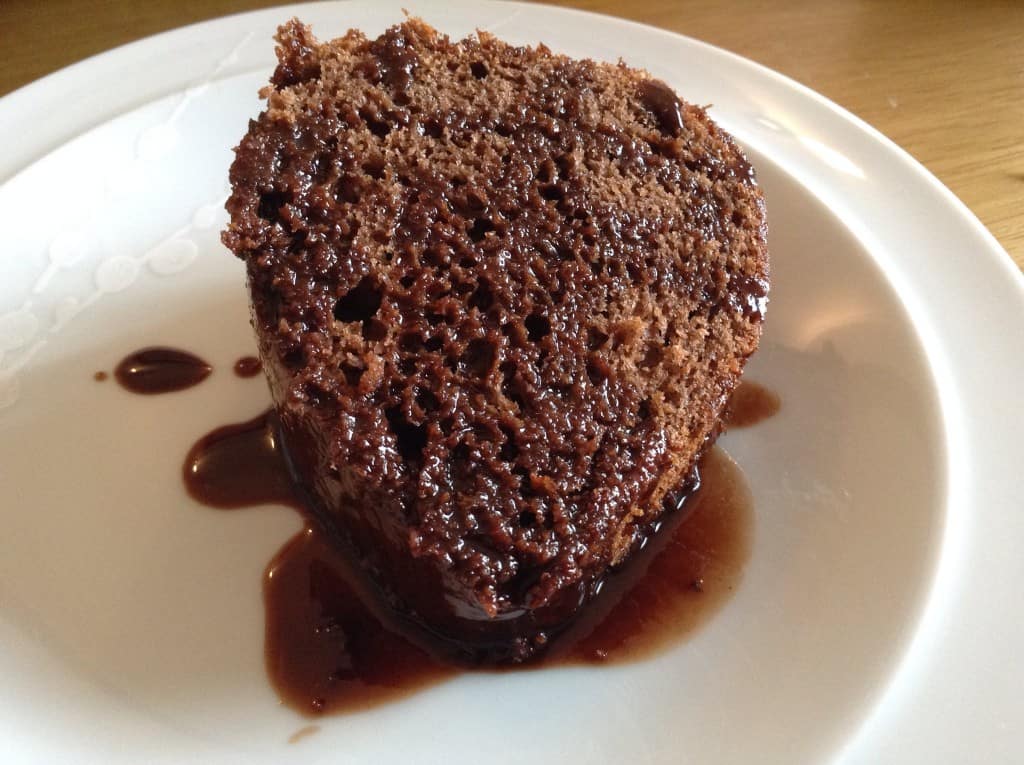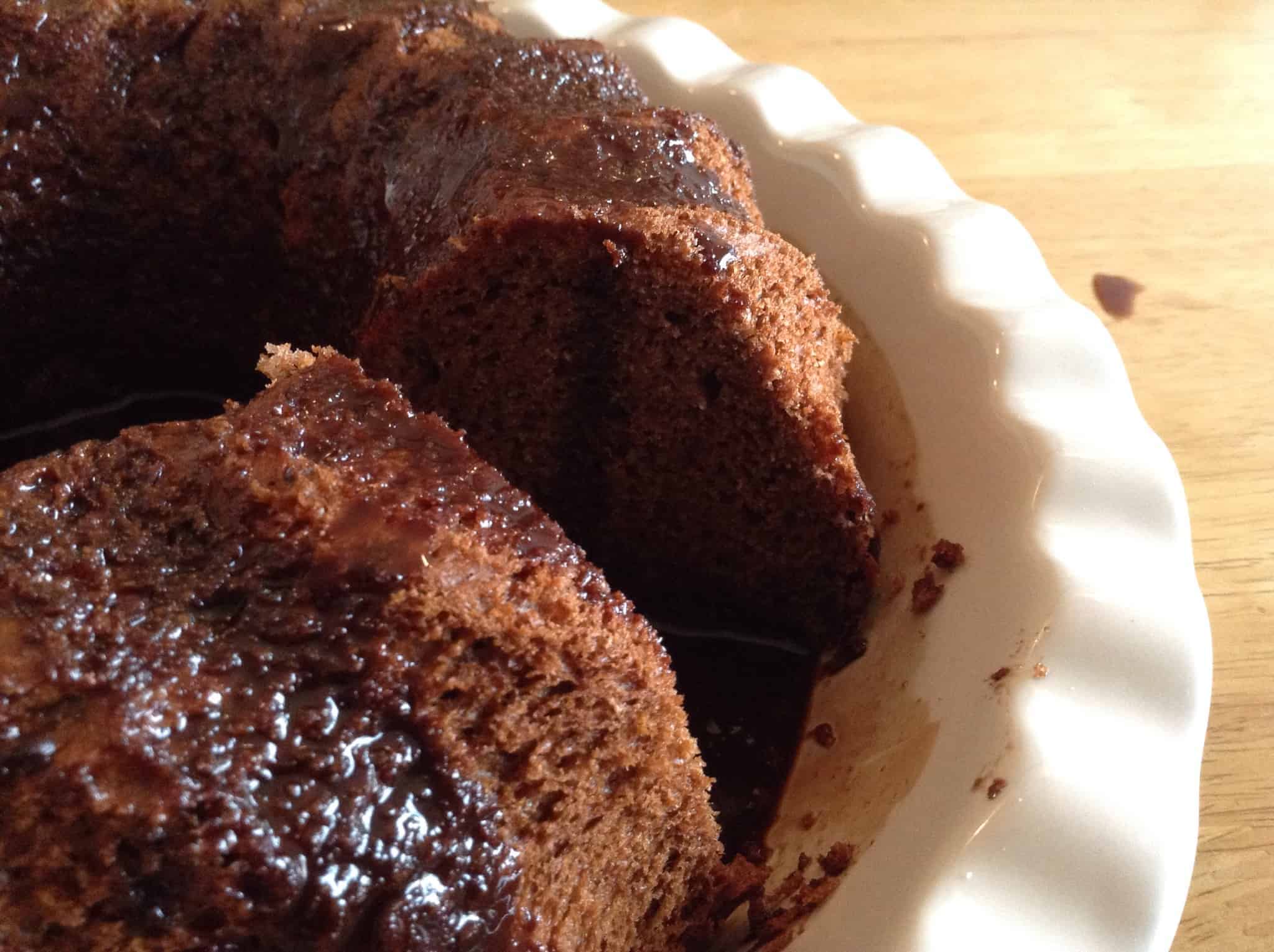 Chocolate savarin drenched in chocolate syrup
Chocolate savarin is a European yeast-leavened cake, made popular by GBBO, this chocolate savarin is drenched in chocolate syrup
Print
Rate
Proving Time:
1
hour
30
minutes
Ingredients
270

g

plain flour

20

g

cocoa powder

7

g

dried yeast

1 packet

80

ml

lukewarm water

1

tsp

salt

20

g

light brown sugar

2

medium eggs

beaten

100

g

butter

melted and cooled
For the syrup:
70

g

light brown sugar

180

ml

boiling water

3

tbsp

cocoa powder

145

g

golden syrup
Instructions
Mix the yeast in with the lukewarm water.

Put the flour and cocoa powder in the bowl of your stand mixer and add the sugar and salt around the sides. Pour the water and yeast, and the eggs into a well in the centre of the flour mixture.

Mix using your K attachment until the dough comes away from the sides of the bowl.

Cover the bowl with a tea towel and leave to rise for half an hour.

Add the cooled melted butter to your mixer bowl and mix until it is incorporated into the dough. Continue to mix until dough is smooth and elastic.

Place the dough in the prepared tin (butter and flour it so the cake comes out easily).

Cover the tin with a tea towel again and leave it to rise for an hour until doubled in size.

Preheat your oven to 180 degrees and bake for around 25 minutes.

Meanwhile, make the chocolate syrup.

Mix the sugar, cocoa powder and hot water in a saucepan until smooth. Add the golden syrup and heat gently to bring it slowly to the boil. Boil for one minute.

Then remove it from the heat and allow the syrup to cool. It will thicken up as it cools.

Once the cake is golden brown and firm, remove it from the oven and turn it out of the tin to cool.

Allow the cake to cool completely so it is stable, then reheat for a few minutes in a warm oven, drench in the chocolate syrup, and serve warm. Delicious!
Notes
Recipe for the cake adapted from Viennoiseries et Brioches by Frédéric Berqué and Pascal Lehallé.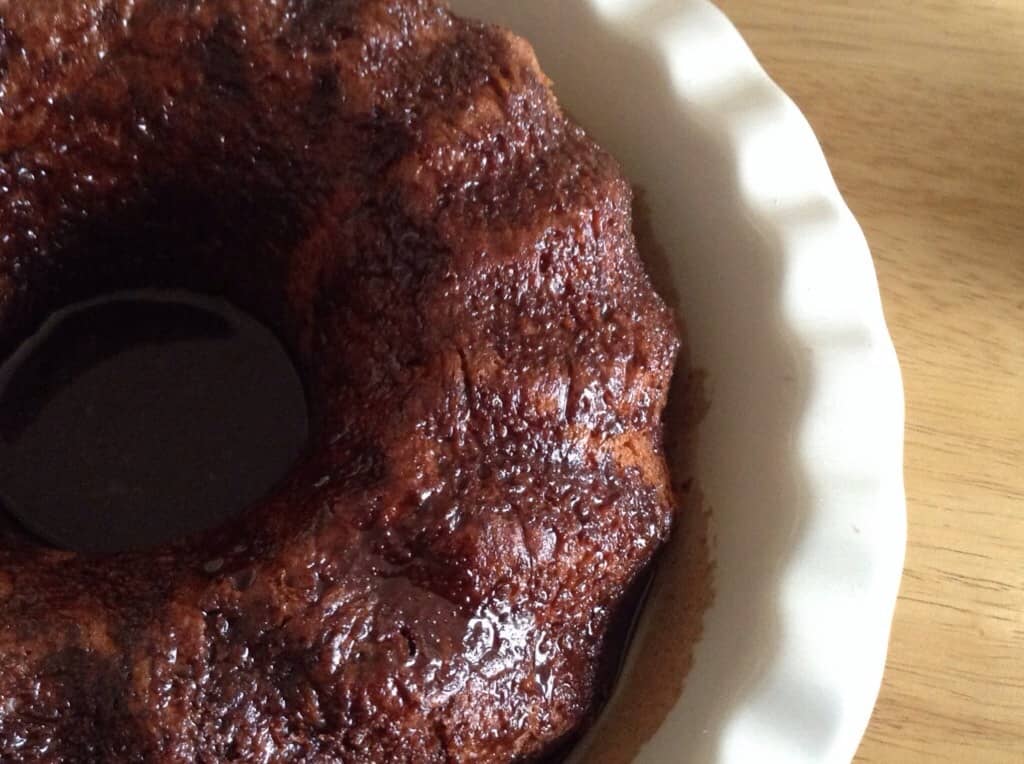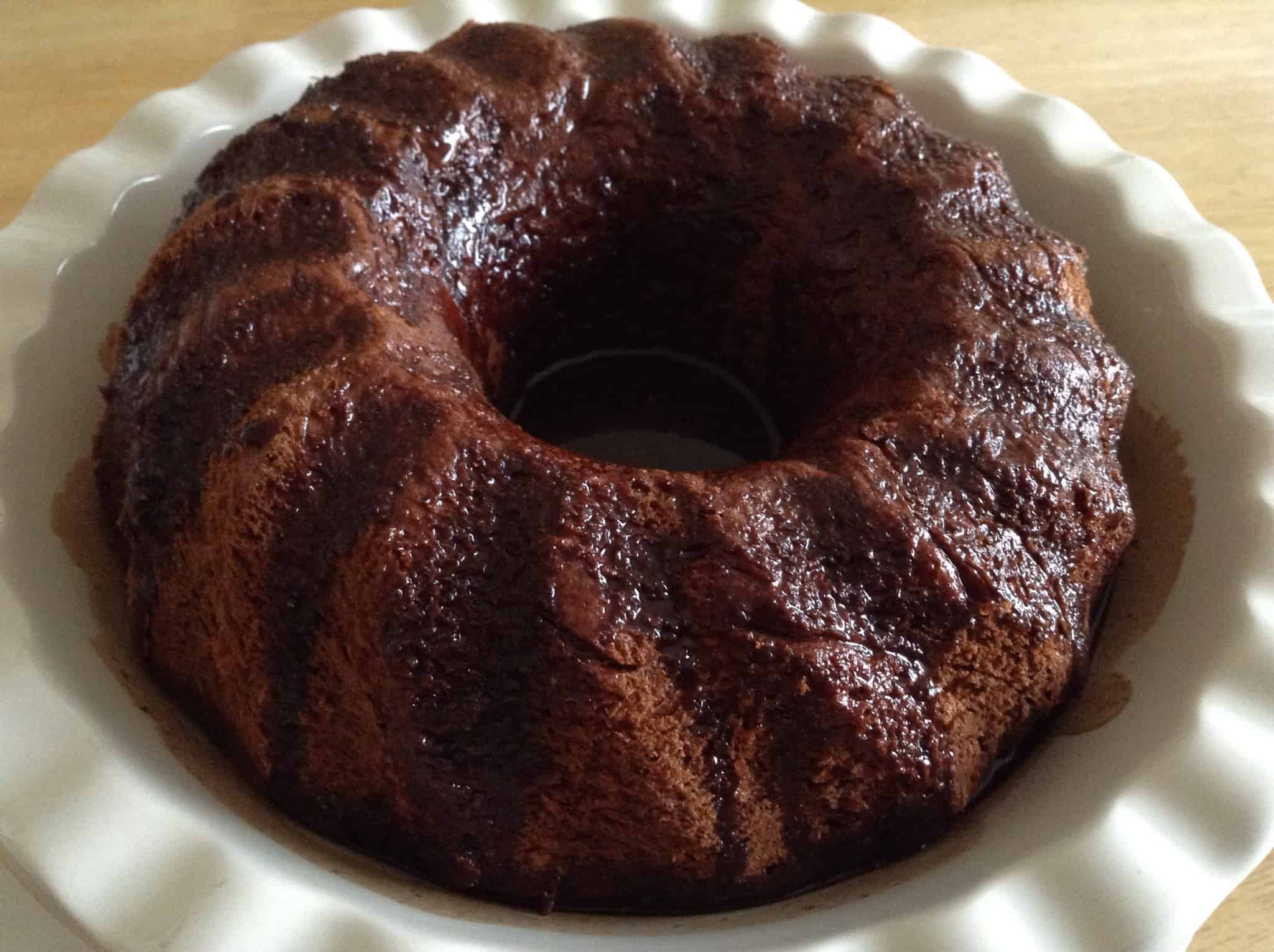 I'm linking up with the #GreatBloggersBakeoff run by Jenny at Mummy Mishaps, week six is here.
I'm also linking up with GBBO Bake Along with Supergoldenbakes, as well as #CookBlogShare with Supergoldenbakes, and Bake of the Week with Helen at Casa Costello, and not forgetting #recipeoftheweek with A Mummy Too: