Recently I received a hamper of products from the Genius Gluten Free range to try out. We're lucky enough not have to eat gluten-free in my household, but I have a few friends and family who have to avoid gluten due to coeliac disease.
Coeliac disease is an autoimmune disorder caused by a reaction to gluten, a kind of protein found in wheat and other grains, and if you have made normal, non gluten-free bread before you will know that you need gluten strands to develop in your dough during kneading to ensure the bread will have the right texture. I'm always keen to try new products so I replaced our usual products with the Genius Gluten Free versions for a week as a taste test.
The hamper contained plain bagels, cinnamon and raisin bagels and a seeded brown farmhouse loaf. We often have bagels for breakfast so I just swapped our usual ones over to the gluten-free ones to try them out.
With their bright packaging, if you are gluten-free you might well have already spotted these products on the shelf in your supermarket, as Genius is the number one gluten-free bakery brand in Britain.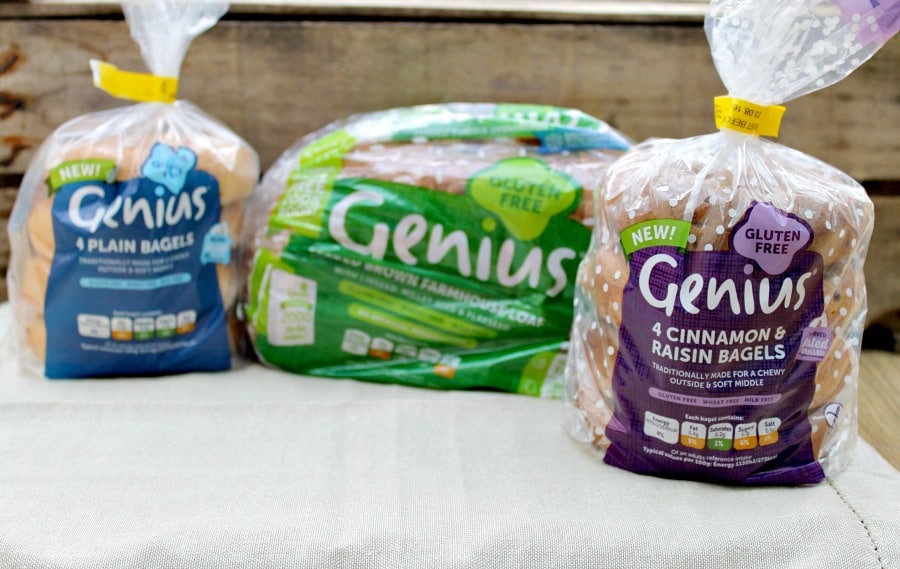 Genius was founded by professionally trained chef, Lucinda Bruce-Gardyne, who developed Genius bread after failing to find good quality gluten-free bread for her gluten intolerant son. She wanted those who eat gluten-free to still be able to enjoy the pleasure of a delicious bacon sarnie or a hot buttery piece of toast.
Of the products we tried, our preference was for the bagels. These are my favourite New York style bagels, made using the traditional method to give an authentic chewy outside with a soft dense middle. Best served toasted or grilled, as is usually the case with bagels.
My children and I enjoyed the plain bagels toasted with the usual breakfast spreads (peanut butter, Nutella) and for a special treat we also made gluten-free blueberry cream cheese bagels, which is a great way to add in a portion of fruit at the same time.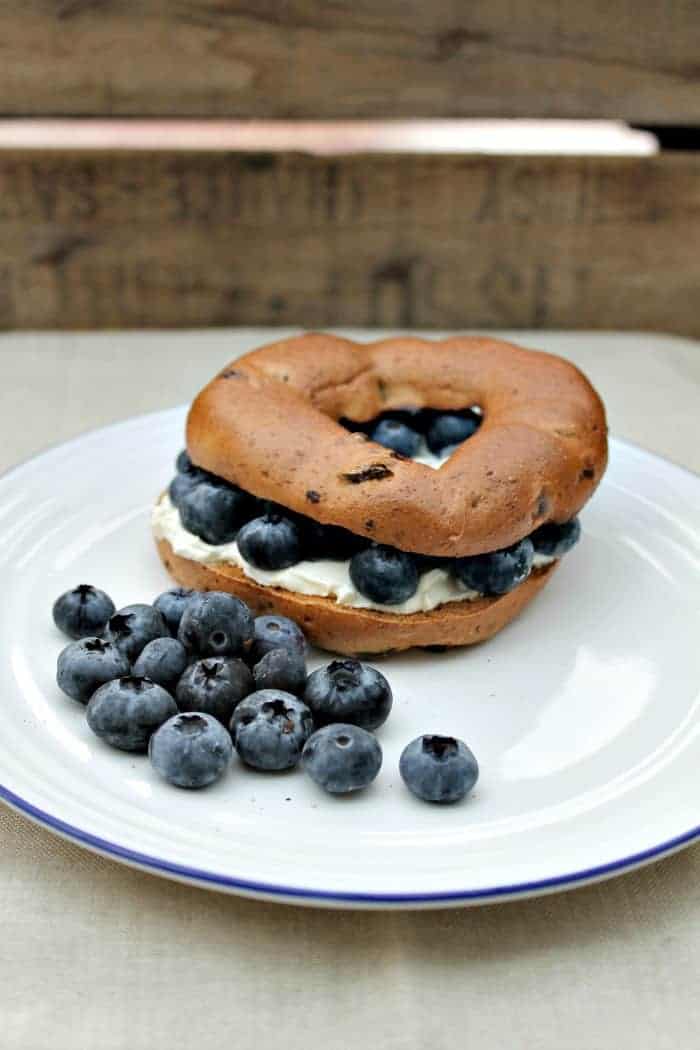 I couldn't detect a difference between the Genius gluten-free bagels and my usual bagels. Spiced with cinnamon and containing plump raisins, the taste of the cinnamon and raisin bagels was just the same as other brands I eat regularly.
From what I hear, often gluten-free breads and bread products can have a poor texture and be lacking in flavour. This wasn't a problem here at all, the texture was good and flavour present. My children ate their bagels as usual and didn't even notice I had used a different type! We'd have these gluten-free blueberry cream cheese bagels again and I will recommend the bagel range to gluten-free friends.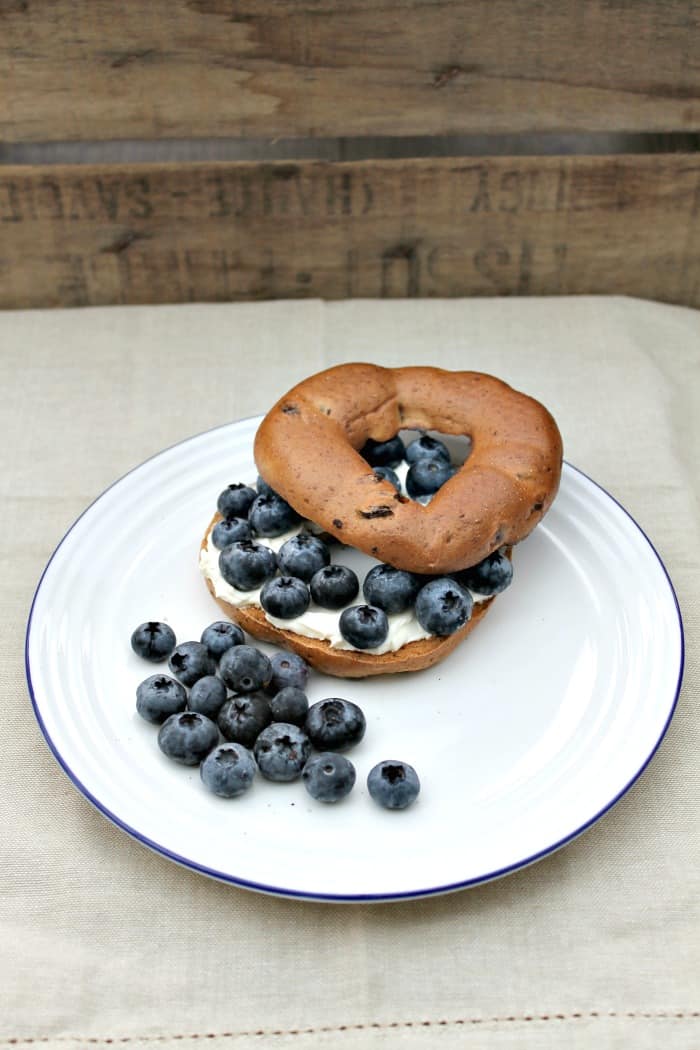 Genius Plain and Cinnamon & Raisin Bagels, available from Asda and Tesco, RRP £2.00.
Genius Seeded Brown Farmhouse Loaf, available from Tesco, RRP £2.80.
Disclosure: This post was commissioned by Genius Gluten Free and I was compensated for my time and received the products free of charge. All views are my own.