I actually love it when my kids don't eat all the bananas I have bought, as it gives me the chance to make banana bread! This warm weather we've been having made the latest bananas reach optimum ripeness for banana bread really quickly.
I saw a marbled chocolate banana bread on Pinterest recently and wanted to try it out myself. I do love a swirl or marble effect in cakes!
I found the recipe for this on goodtoknow.co.uk. Find it over here.
I followed the recipe as it was this time. If I make it again I would add more cinnamon as the flavour was a little too subtle.
Before baking and it looks great, and tastes good already.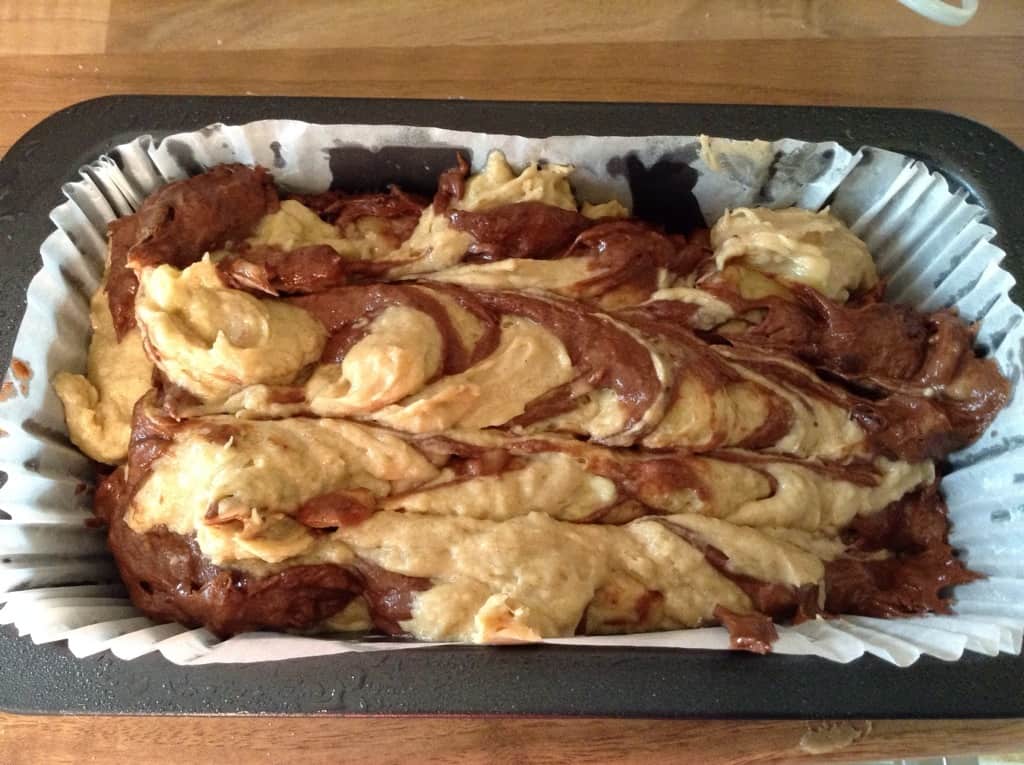 Just ready from the oven.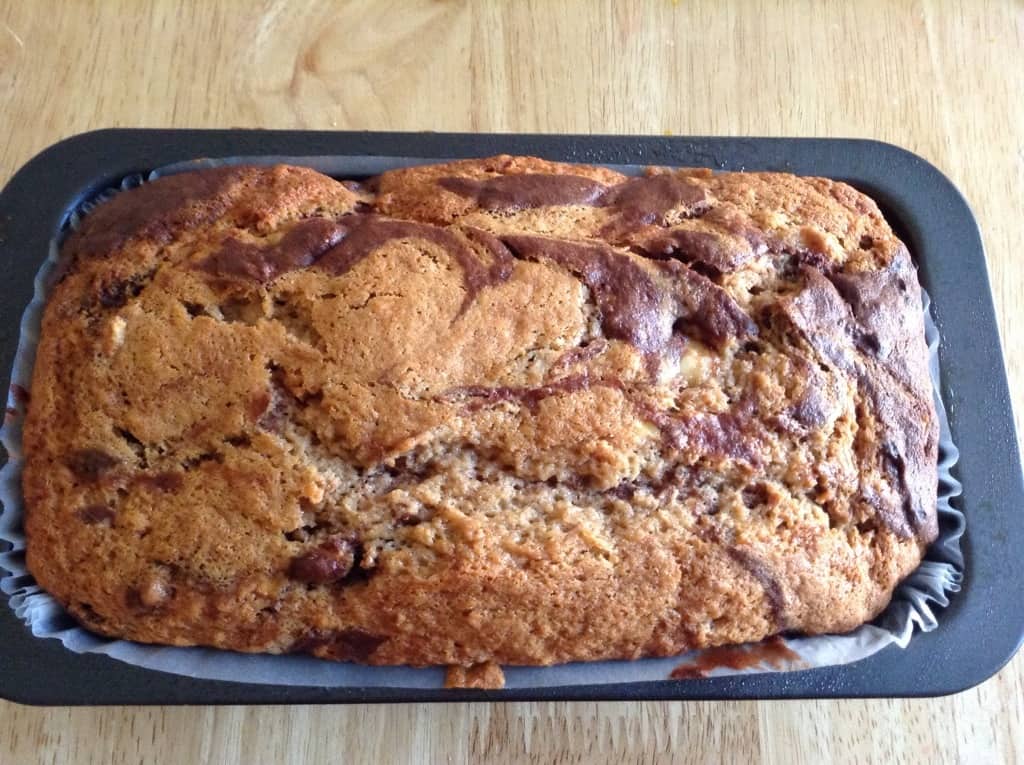 The real test, the pretty chocolate swirls on the inside of the Marbled Chocolate Banana Bread. Gorgeous!