Even though it was Patisserie week last week on GBBO, I nearly didn't bake along this week as I didn't think I would have time. However I was very tempted by the mokatines. I didn't fancy making cream horns or a huge eclair tower, and the mokatines looked a bit simpler and something my family would actually want to eat.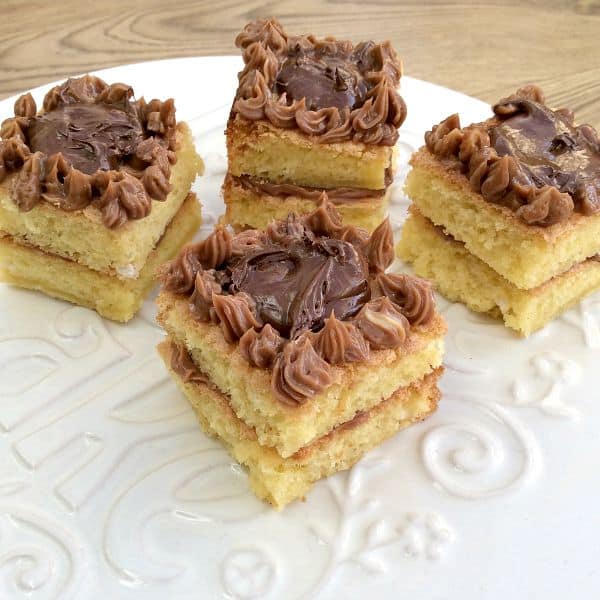 We don't like coffee or nuts in cakes that much (strange as I'm very partial to a latte) so I went for Mary Berry's chocolatines instead.
Mary Berry Mokatines
You'll find the recipe in Mary Berry's Baking Bible. It is very similar to her recipe for mokatines on BBC Food but chocolate based rater than coffee.
I followed the recipe but didn't use the French buttercream on the sides of the cakes, leaving them "naked" instead. In the centre on top I added a little chocolate marshmallow fluff.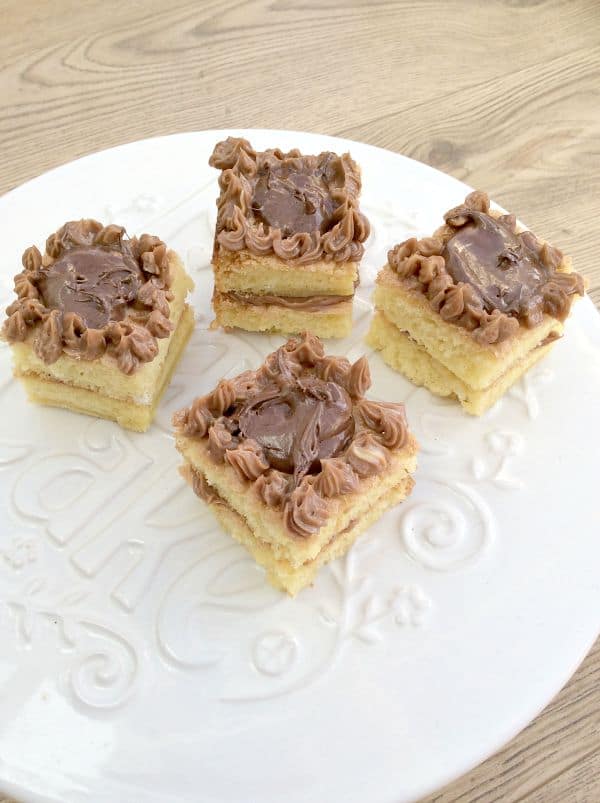 Luckily I made a genoise sponge last week in my Charlotte Russe, so I wasn't too worried about that.
Ensuring the eggs and sugar are whisked sufficiently (to ribbon stage) and folding in the flour and melted butter carefully, so you don't lose too much air, lead to a nicely risen sponge.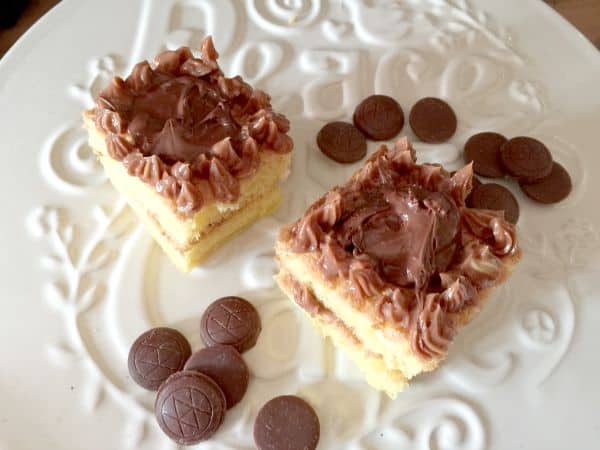 French buttercream though is not something I've attempted before. I followed Mary Berry's recipe and made a sugar syrup, whisked that in with the egg yolks, before adding in the softened butter and then mixing in the melted chocolate.
This gave a rich and buttery icing which could be spread between the sponge layers and piped carefully on top. I love that these cakes are so small (5 centimetres square), which makes them seem so dainty and delicate.
As I said before, I decided to not cover the sides of my cakes, but did add melted marshmallow fluff mixed with cocoa powder on top of them to make my own spin on the recipe, marshmallow fluff chocolatines.
I'm linking up once again with the Great Bloggers Bake-Off, from Mummy Mishaps, hosted this week by Bluebird Sunshine.