My easy rhubarb cake with buttermilk is a delicious cake with chunks of sharp sweetness from the rhubarb and the tang of buttermilk. Lovely for a special occasion or weekend bake, or everyday when you have a rhubarb patch at home.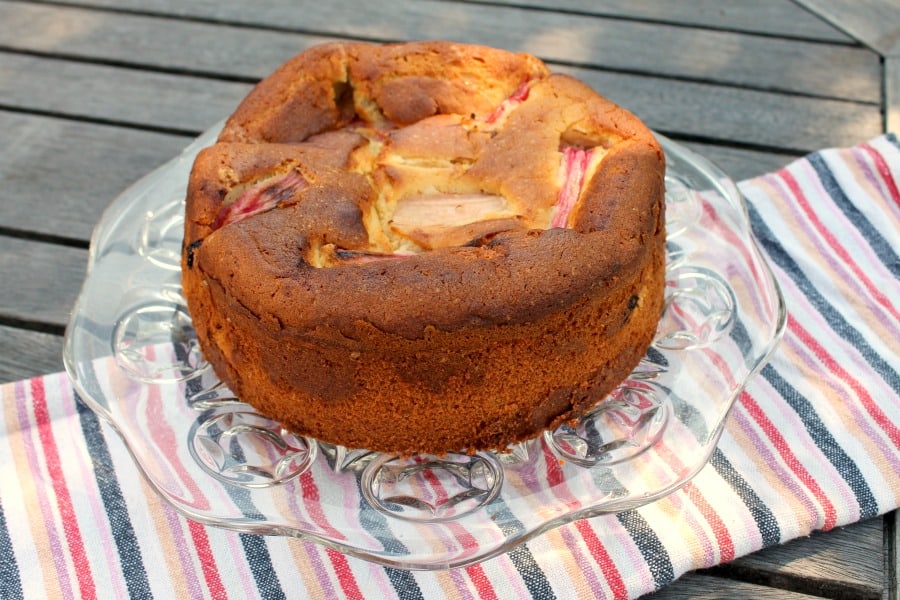 Jump to:
Rhubarb in baking
I love it when rhubarb season arrives, it really shows that spring is finally here.
As a child we grew rhubarb on our allotment, and stewed rhubarb and rhubarb crumble have always been among my favourites. What is your favourite rhubarb dish?
Rhubarb also goes really well in cake of course. Here I've made a vanilla-flavoured buttermilk cake, topped and filled with roasted rhubarb. The buttermilk makes the sponge lovely and soft with a great flavour, and slightly denser than a traditional sponge.
This cake is really easy to make, just remember to roast your rhubarb a little earlier in the day.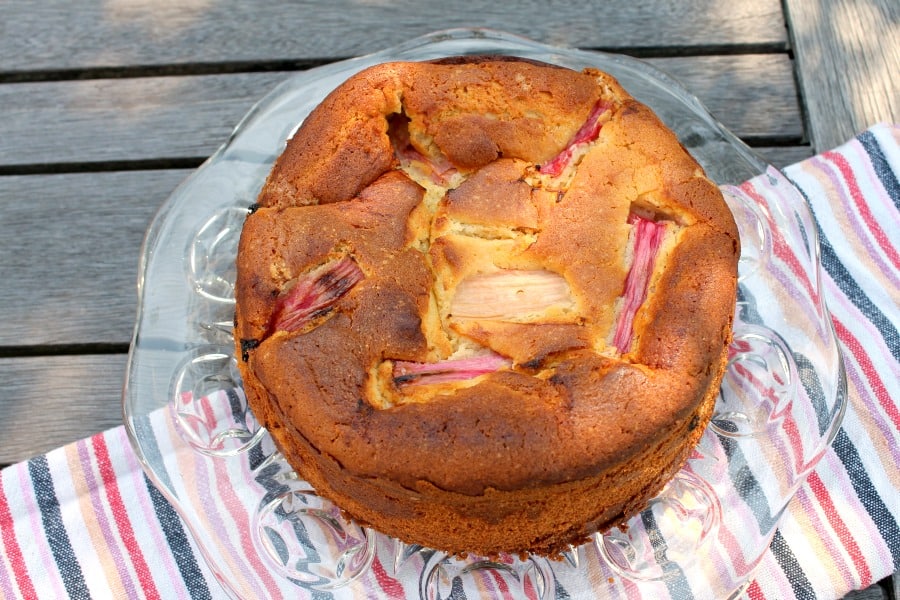 I make this cake regularly now when rhubarb is available as it is a hit with all the family. You can't beat a slice of homemade cake with a cup of tea can you?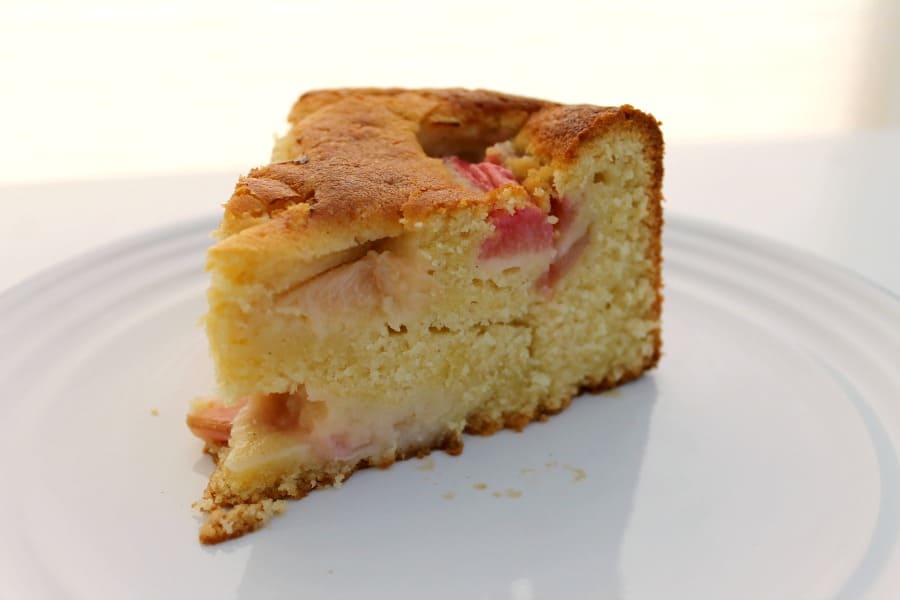 Ingredients
For quantities please refer to the recipe card at the end of the post.
butter (unsalted)
caster sugar – I use golden but normal white works just the same
eggs
self-raising flour
vanilla bean paste – can swap for vanilla extract, avoid vanilla essence though as it has a synthetic taste
buttermilk
rhubarb
Step by step
Roast the rhubarb by washing it, cutting into small pieces (around 5-6 cm in length) and sprinkling over 50 g caster sugar, then roasting for 15 minutes in a foil-covered dish. Then remove the foil and roast for 5 minutes more. Leave to cool.
Cream together the butter and sugar until light and fluffy.
Add the vanilla bean paste and then the eggs, one by one.
Fold in some of the flour, then add some of the buttermilk. Add each in stages and mix in between until all fully added.
Place half of the cake mixture in a deep 8-inch/20 cm springform cake tin sprayed with cake release spray.
Place some pieces of the roasted rhubarb on top, then add the rest of the cake mixture on top of it.
Smooth the top then place more of the roasted rhubarb on top (you may not want to use it all, I had some left over).
Bake for 50-55 minutes at 180 degrees Celsius (preheated oven), or until the cake is golden brown and fully cooked in the centre – check using a cake tester.
Allow to cool then enjoy!
More rhubarb recipes
How do you prefer rhubarb? Do you grow your own?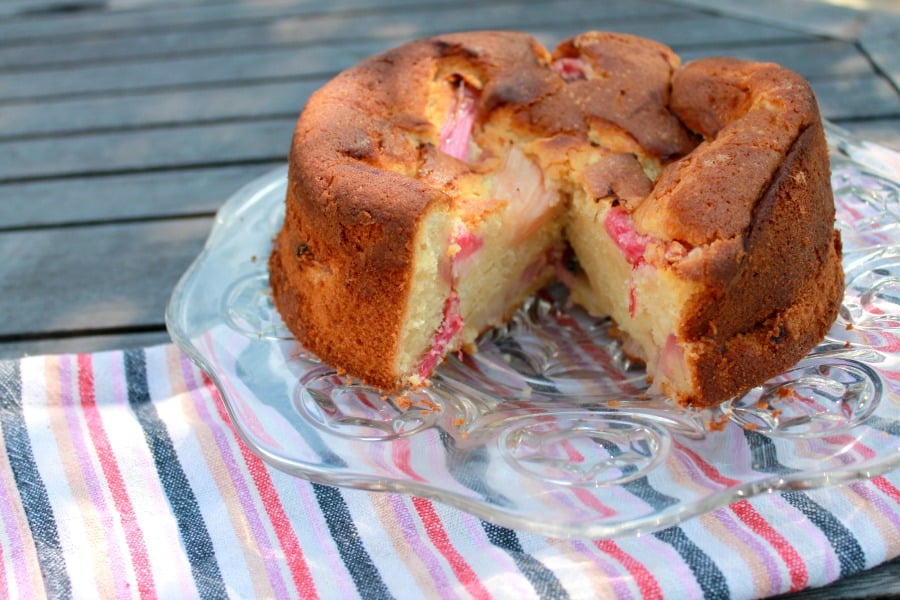 Pin this rhubarb cake for later!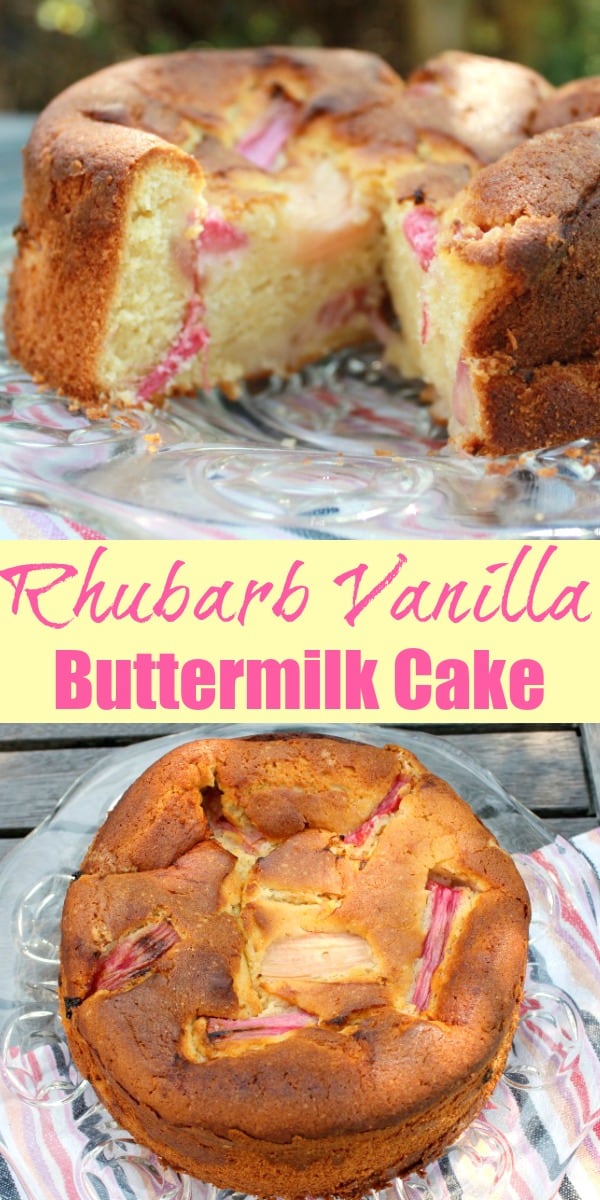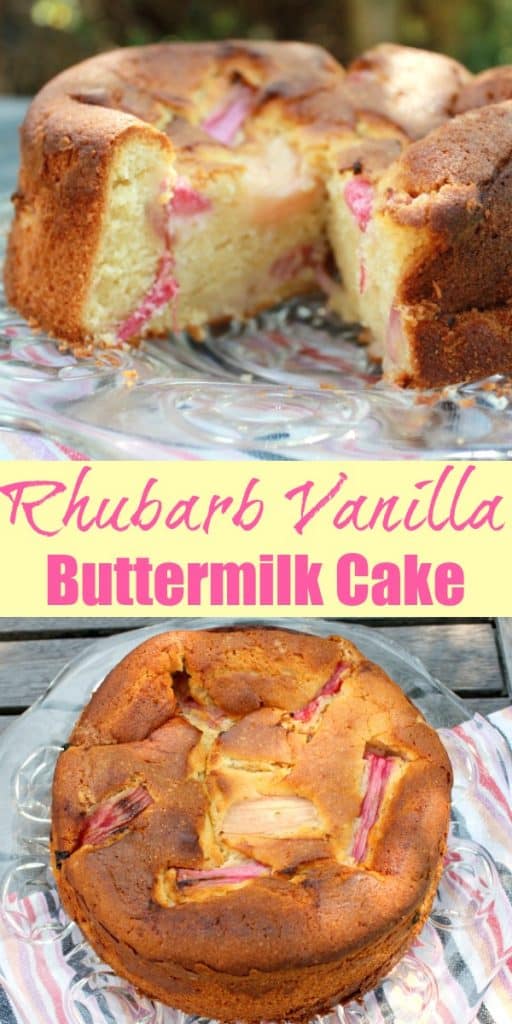 Recipe