Slow Cooker Self-saucing Chocolate Orange Pudding – a delicious chocolate pudding you can serve straight from the slow cooker pot!
This recipe was from the Slow Cooked Wonders group on Facebook, however it seems to be simply an adaptation of this recipe from BBC Good Food here to the slow cooker.
It needs approximately 3 hours on high in the slow cooker according to the link, though I found it took around two hours fifteen minutes, until a skewer inserted in the middle was clean.
This is what it looked like after pouring the cake batter into the slow cooker bowl, then pouring on the hot water, dissolved sugar and cocoa powder for the sauce. At first it pools on the top, then it runs under the batter like this.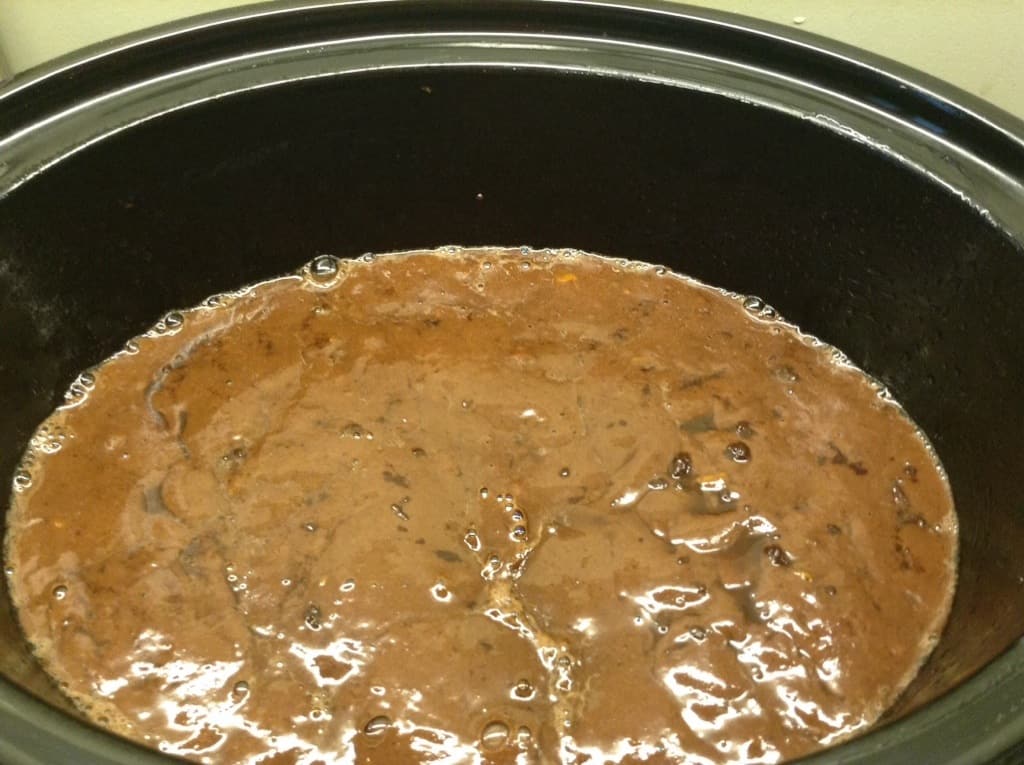 After two hours fifteen minutes, this wonderful sight greeted me: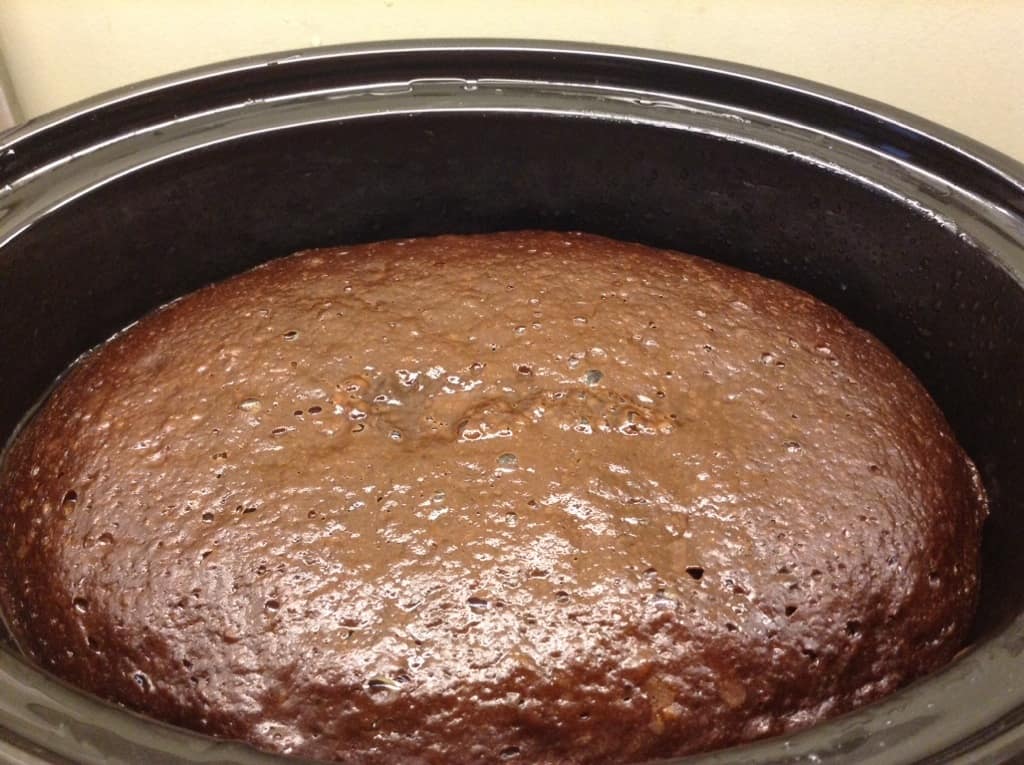 Lovely served warm with the sauce and some ice cream or cream.