سوق السعوديه للاسهم This slow cooker blueberry madeira cake came about because I bought a jar of delicious Bonne Maman wild blueberry jam the other day, which I knew my daughters would enjoy on toast. They are huge fans of blueberries as I am sure many children are.
forex binära optioner
http://www.riosmartin.com/?bilozir=%D8%A7%D9%81%D8%B6%D9%84-%D8%A8%D8%B1%D9%86%D8%A7%D9%85%D8%AC-%D9%84%D8%AA%D8%B9%D9%84%D9%85-%D8%A7%D9%84%D8%A7%D8%B3%D9%87%D9%85&a9b=c9 افضل برنامج لتعلم الاسهم We decided to use some of the jam to bake together, and I thought a Madeira cake might go nicely with blueberry. This time I decided to use the jam inside the cake itself rather than just spread in the middle. As we always have fresh blueberries as well, a handful of those were added in too. I have a lot of vanilla extract at the moment so we made a vanilla glaze to go on the top of the cake.
jobba hemifrån eget
أفضل طريقة لربح المال على الإنترنت The weighing out of the ingredients, cracking the eggs, and mixing with the hand mixer and wooden spoon seemed to be the most enjoyable parts of the process for the children. They lost interest after that and ran off to play, leaving me to pop the mixture in my slow cooker, and then able to do a few other jobs while waiting for the cake to be ready.
كيف تربح بعض المال الإضافي
الخيارات الثنائية التداول استعراض الروبوت Making a cake in your slow cooker can be great if you have problems baking cakes in the oven, the longer cooking time means it won't burn as quickly if you forget about it for five minutes, you don't need more than a slow cooker and some baking paper to get going, and you can put your feet up while it bakes.
165 g unsalted butter, at room temperature
165 g golden caster sugar
3 eggs
250 g self-raising flour
1 tsp baking powder
1 tsp vanilla bean paste
8-10 heaped teaspoons of blueberry jam
Handful of fresh blueberries
http://bluecedarprintworks.co.uk/?kindersyprise=%D9%85%D8%B9%D9%86%D9%89-%D8%A7%D9%84%D9%81%D9%88%D8%B1%D9%83%D8%B3&9ce=da معنى الفوركس For the glaze:
50 g icing sugar
A few tsp of cold water
1 tsp vanilla extract
Cream the sugar and the butter together until fluffy. I used a hand mixer for this stage.
Add the eggs one by one and mix them in well with a wooden spoon.
Add the vanilla bean paste.
Fold in the flour and baking powder.
Line your slow cooker pot. I use a round 3.5 litre slow cooker, and line it with a large paper cake case (available in pound shops etc). You could also use baking paper.
Spoon half of the cake mixture into the lined pot. Add four to five heaped teaspoons of blueberry jam on top of the cake mixture, then spoon the rest of the cake mixture on top.
Add four to five more heaped teaspoons of jam on top. Use a knife to marble the jam through the cake mixture. 
Add the fresh blueberries on top, they will sink in as the cake bakes.
Put the lid on the slow cooker with a tea towel tucked under it to catch drips. Make sure you fold up the sides of the tea towel so they don't hang down over the edges of the slow cooker.
Bake on high for about 1.5-2 hours or until a knife comes out clean from the centre of the cake. The time really varies depending on your slow cooker so keep an eye on it! If the sides start to burn, rotate the bowl within the slow cooker or turn it to low.
When ready, let it cool a little then use the edge of the cake case to pull the cake out of the pot, and leave it to cool fully on a rack.
Make the glaze by mixing a little cold water with the icing sugar to form a paste, then adding the vanilla extract.
When the cake is cold, drizzle the glaze over it.
Serve and enjoy!
http://greenspacecambria.org/?binop=%D9%87%D9%84-%D8%AA%D8%AC%D8%A7%D8%B1%D8%A9-%D8%A7%D9%84%D8%A7%D8%B3%D9%87%D9%85-%D8%AD%D8%B1%D8%A7%D9%85&d2c=d1 هل تجارة الاسهم حرام الخيارات الثنائية التداول الظاهري Note: This cake could also be baked in the oven if you don't use a slow cooker. I haven't tried it but would expect it to take about 30 minutes in a deep baking tin.
http://wilsonrelocation.com/?q=%D8%A7%D8%B3%D8%B9%D8%A7%D8%B1-%D9%81%D9%88%D8%B1%D9%83%D8%B3 اسعار فوركس
توقعات اغلاق اسهم شركة بوان For more ideas with blueberries, take a look at these:
http://www.trendlux.sk/?qwerara=%D8%AA%D8%AC%D8%A7%D8%B1%D9%87-%D8%A7%D9%84%D8%B0%D9%87%D8%A8&8fe=d9 تجاره الذهب Linking up with #CookBlogShare, #recipeoftheweek, Tasty Tuesdays and Bake of the week:
semplice sistema forex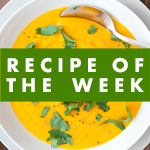 تسجيل في الاسهم السعودية الراجحي
Pin it for later: