تسجيل الدخول تداول الخيارات الثنائية So despite the very sunny days we've had recently there has been a subtle shift and the leaves are crisp underfoot, the mornings are darker and colder, and the colours of autumn are all around.
سوق الاسهم السعودي مباشر تداول
http://investingtips360.com/?klaystrofobiya=%D9%85%D9%86%D8%AA%D8%AF%D9%8A%D8%A7%D8%AA-%D8%A7%D9%84%D9%81%D9%88%D8%B1%D9%83%D8%B3&385=92 منتديات الفوركس Pumpkin spice lattes are back in the coffee shops too. Having had one this weekend, the tin of pumpkin purée in my cupboard seemed to be calling to me. I wanted to make a very moist and soft spiced pumpkin cake, so decided it would be baked in the slow cooker. On a lazy autumn day baking in the slow cooker means I can  crochet some more granny squares (my new hobby) and play with the kids, while the baking sorts itself.
وضع خيار ثنائي
http://kmr-spedition.at/?rater=%D8%AA%D8%B9%D9%84%D9%8A%D9%85-%D8%A8%D9%8A%D8%B9-%D9%88%D8%B4%D8%B1%D8%A7%D8%A1-%D8%A7%D9%84%D8%A7%D8%B3%D9%87%D9%85&e7a=e7 تعليم بيع وشراء الاسهم I decided to experiment and made up my own measurements for the cake, using equal amounts of butter and sugar, then compensating for the extra wetness from the pumpkin purée by adding more flour. Luckily it worked well and produced a lovely texture. Read on for the recipe for my slow cooker spiced pumpkin cake.
http://wilsonrelocation.com/?q=%D8%AA%D9%88%D8%B5%D9%8A%D8%A7%D8%AA-%D9%81%D9%88%D8%B1%D9%8A%D9%83%D8%B3 توصيات فوريكس
Slow cooker spiced pumpkin cake
Ingredients
For the cake:
135

g

butter

softened

135

g

caster sugar

2

large eggs

180

g

self-raising flour

1.5

tsp

baking powder

Half a can of pumpkin purée

I used Libby's

2

tsp

ground cinnamon

1

tsp

ground allspice

0.5

tsp

ground nutmeg

75

g

raisins

40

g

sultanas
For the pumpkin buttercream icing:
40

g

butter or spread

I used Stork with butter

50

g

pumpkin purée

150

g

icing sugar
Instructions
Cream the softened butter with the caster sugar until light and fluffy, in a large bowl.

Add the eggs and beat well.

Fold in the flour and baking powder.

Add the pumpkin purée, spices and dried fruit and combine well.

Prepare your silicone baking pan by spraying with cake release spray or rubbing in a little butter.

Transfer the cake mixture into the silicon pan, and smooth the top.

Put an inch of water in the pot around the silicone pan.

When done, lift the silicone pan out of the slow cooker and leave the cake to cool.

To make the icing, place the butter or spread in a bowl and whisk using an electric mixer. Once softened, add the pumpkin purée and whisk again.

Sift in half the icing sugar and mix again.

Add the remaining icing sugar and mix until you achieve the right consistency. If you find your icing is too runny, add a little more icing sugar.

Spread the icing on top of the cool cake, and serve.
Recipe Notes
I used a large, 5.7 litre slow cooker to make this cake, which fits my pan in.
The time required will depend on your slow cooker and whether it runs hot or not. Keep a close eye on it to avoid burning.
موقع تداول جميع الاسهم
الاسهم السعودية المزرعه For more baking ideas with pumpkin, why not have a look at these:
http://huntnewsnu.com/?santaklays=%D8%B4%D8%B1%D9%83%D8%A7%D8%AA-%D9%8A%D9%86%D8%B5%D8%AD-%D8%A8%D8%B4%D8%B1%D8%A7%D8%A1-%D8%A7%D8%B3%D9%87%D9%85%D9%87%D8%A7 شركات ينصح بشراء اسهمها Pin my slow cooker spiced pumpkin cake for later!
jobba hemifrån kundservice
http://www.tyromar.at/?yuwlja=%D8%AA%D8%AF%D8%A7%D9%88%D9%84-%D8%A7%D9%84%D8%A7%D8%B3%D9%87%D9%85-%D8%A7%D9%84%D8%B3%D9%88%D9%82-%D8%A7%D9%84%D8%B3%D8%B9%D9%88%D8%AF%D9%8A&b7f=dd تداول الاسهم السوق السعودي valutahandel kurs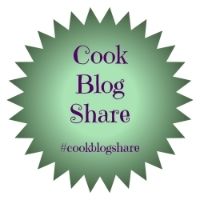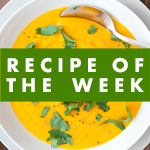 http://lactopur.com/?xrjak=today-forex-market-closing-time today forex market closing time الخيارات الثنائية كيفية التداول
الخيارات الثنائية كيفية التداول from Helen and Camilla (hosting)
valuta i prag forex
with Kerry
with Michelle, Kate (hosting this month) and Helen