Slow Cooker Cacao Oat Slice with Date Caramel – in this bake the baked oat slice has nutty edges where the cacao nibs are on the outside. The smooth date caramel spread on top provides a lovely creamy contrast to the texture of the oats.

Cacao nibs – what are they?
For a while I've been wanting to bake with cacao nibs. If you haven't heard of it before, cacao is made from raw cocoa beans. If you roast it, it becomes cocoa.
Cacao has lots of health benefits over cocoa and is a raw food. Combined here with organic oats, organic coconut oil, and a few other ingredients too, overall this must be one of the healthiest recipes here on my blog!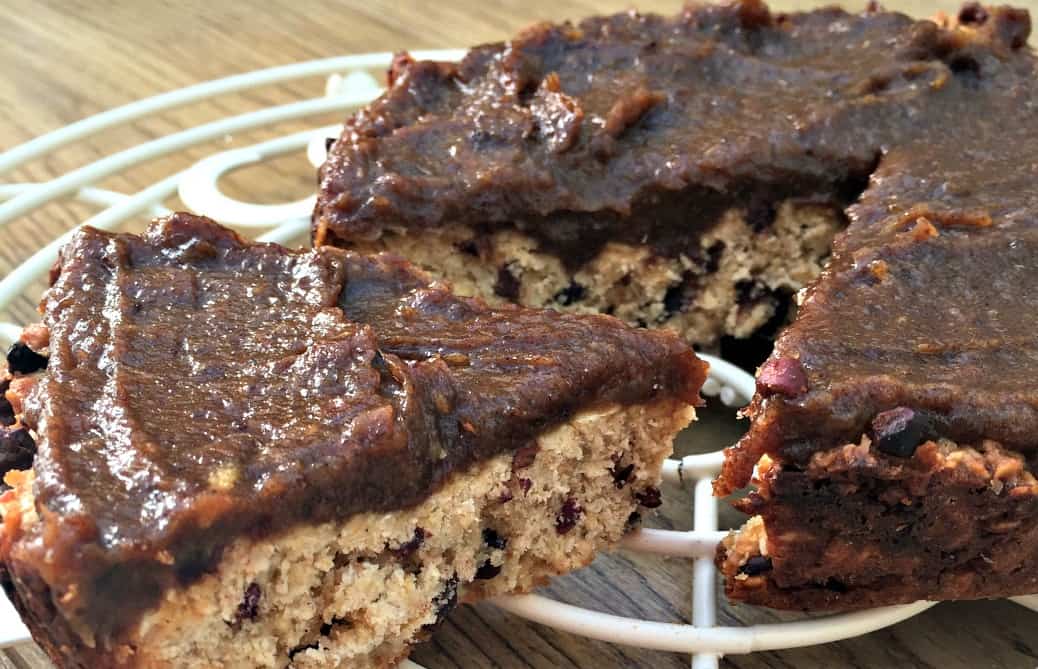 Date Caramel
Date caramel I hear you ask?! Just soak some chopped dates, add vanilla bean paste and blend with a hand blender and you end up with the thick dark spread you can see here.
When I first saw this on Pinterest where it features in a lot of vegan recipes in place of standard caramel, I knew I had to try it. Sweet but not full of white sugar!
I used a different kind of dates to the recipes I saw, which tended to use Medjool dates, as I had a bag of chopped Sayer dates in the cupboard to be used up. While a dark colour I found the taste really good all the same, and the consistency was lovely and thick.
Healthy snack
Full of slow release energy from the oats, a slice of this will keep you going if energy levels are flagging! It's a much healthier way to have a sweet treat than my usual recipes, but you won't feel deprived after eating it.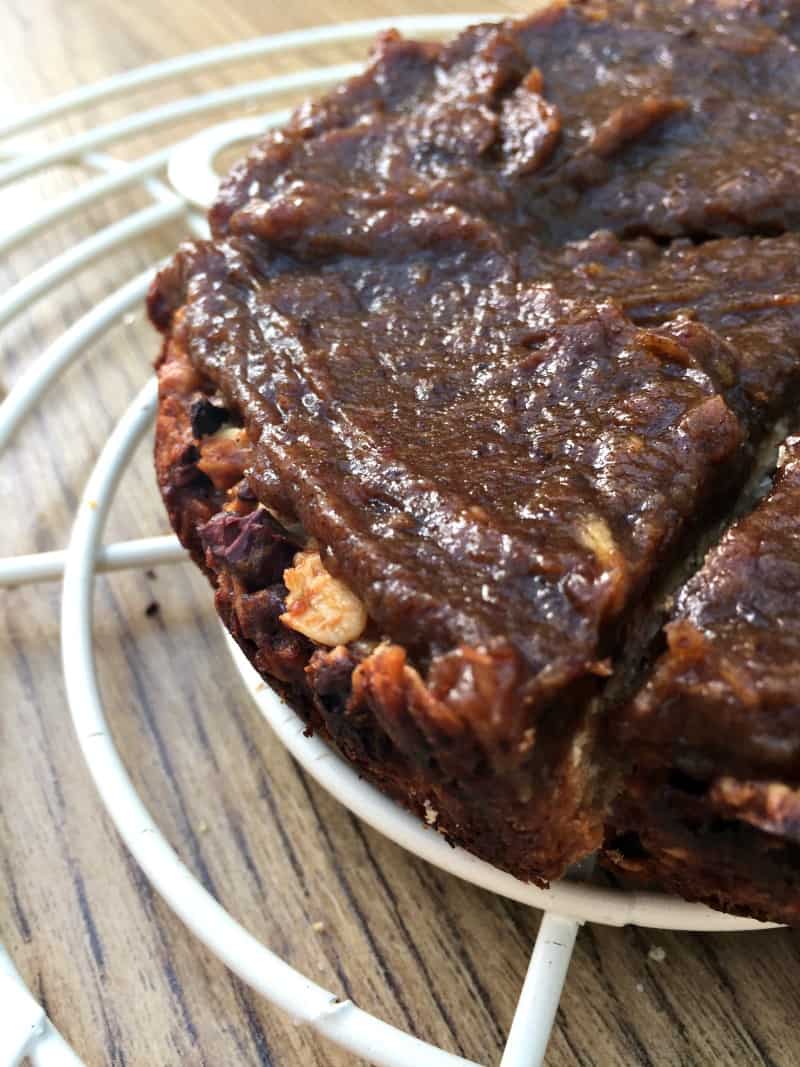 Baking in a slow cooker
As usual I've baked this in my slow cooker, the main advantage for me is there is no need to worry about watching over it like when baking in the oven, you can get on with something else at the same time.
If you don't use a slow cooker you could also bake it in the oven.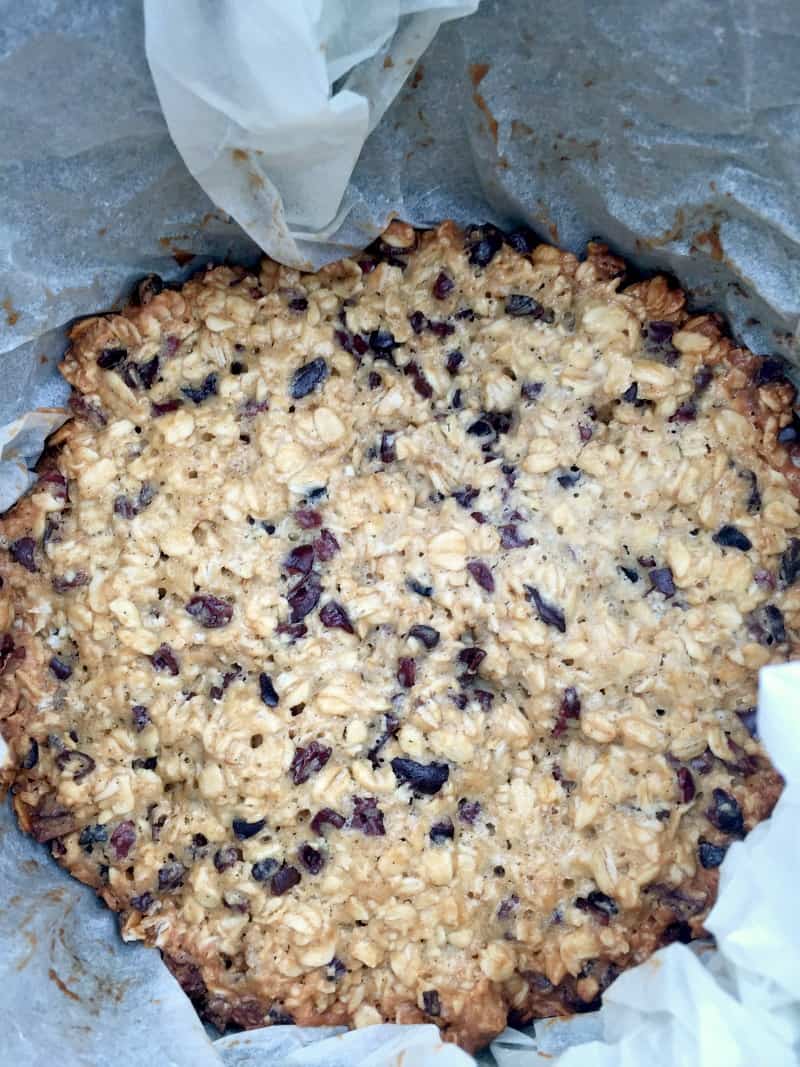 More cacao recipes
For more ideas with cacao, you could try the following: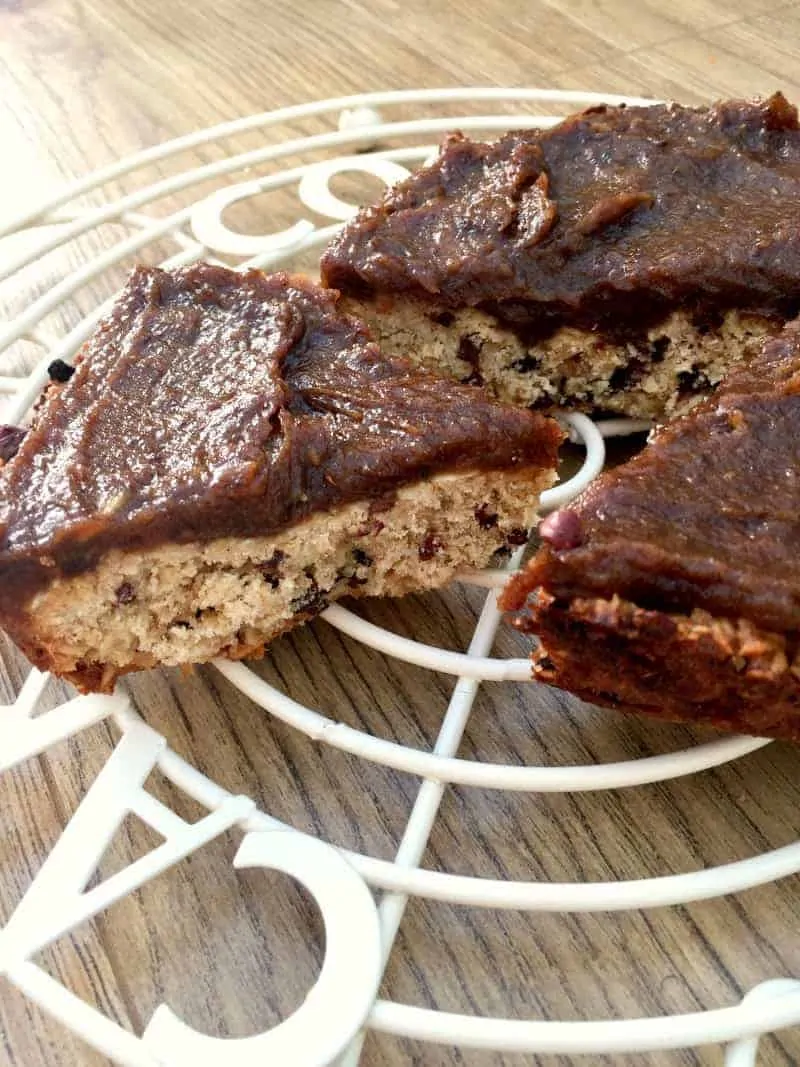 I'm sending this over to We Should Cocoa with Tin and Thyme, which has the theme of oats this month.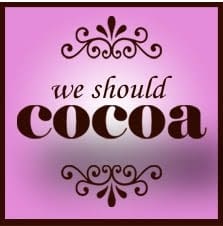 Pin it for later: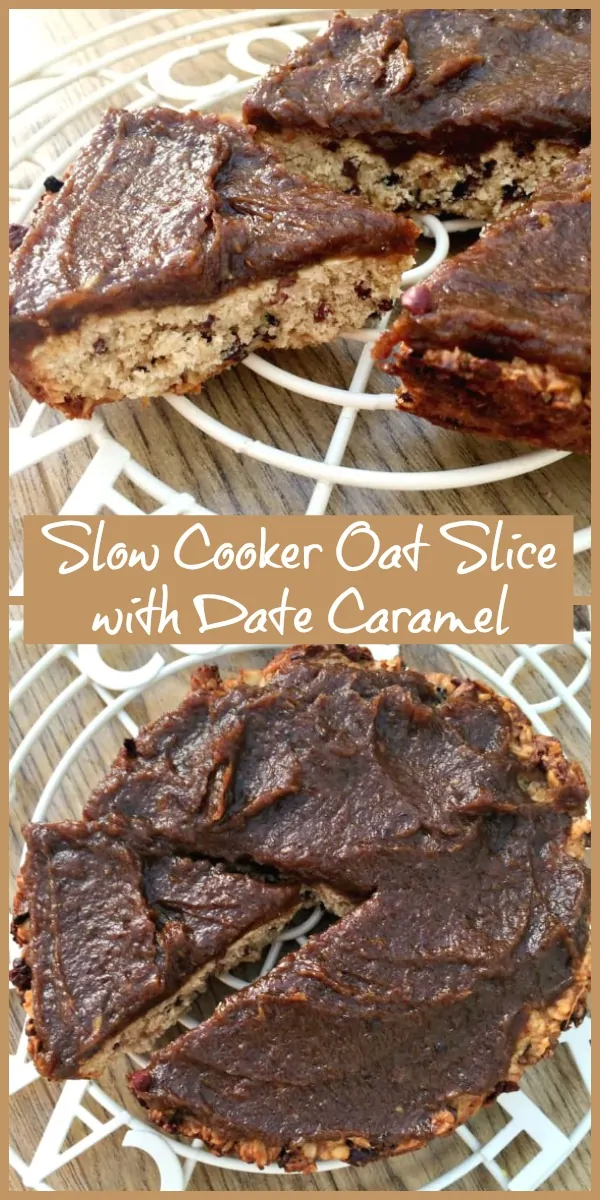 Recipe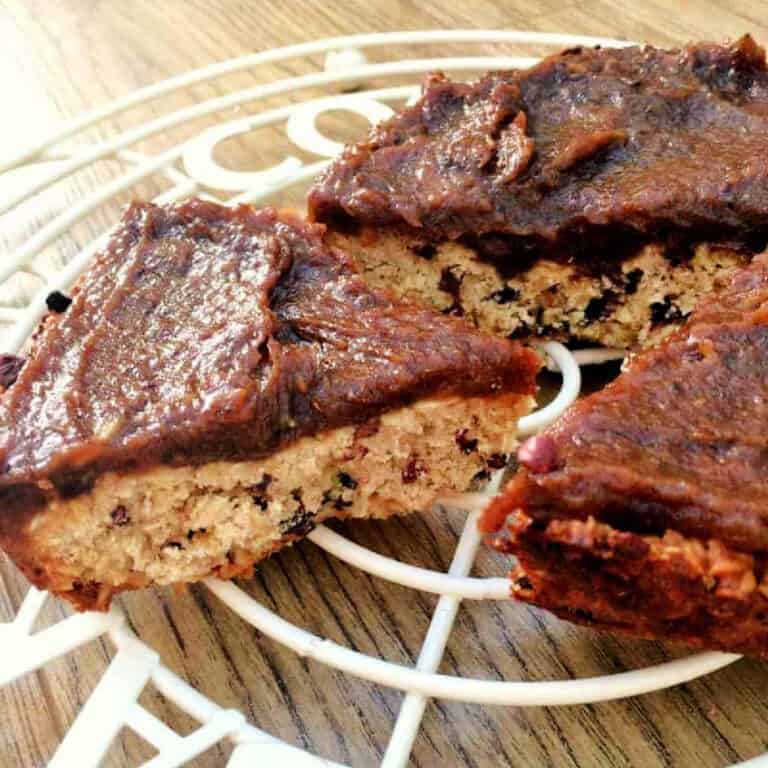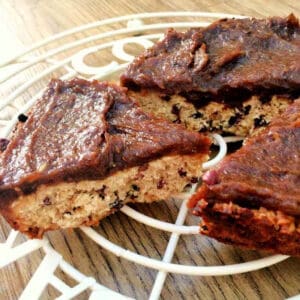 Slow Cooker Cacao Oat Slice with Date Caramel
A healthy bake with oats, cacao nibs and date caramel, ideal for healthy snacking or lunchboxes
Print
Pin
Rate
Save
Saved!
Instructions
First start your date caramel. Put your chopped dates in a small bowl and cover with a little cold water. Leave to soak until soft (it won't take long). Then drain most of the water, add the vanilla bean paste, and use a hand blender to blend until smooth.

Small bowlful of chopped Sayer dates,

A little water,

1 tsp vanilla bean paste

In another bowl, cream together the coconut oil and light brown sugar.

50 g coconut oil,

40 g light brown sugar

Add the egg and vanilla bean paste, and beat well.

1 large egg,

1 tsp vanilla bean paste

Stir in the flour, oats and cacao nibs and mix well.

50 g self-raising flour,

100 g oats,

50 g cacao nibs

Line the base of your slow cooker pot with baking paper, and press the mixture into the slow cooker pot.

Put some kitchen towel under the lid to stop drips, put the lid on, and cook on high for approx 1.5 hours or until starting to brown round the edges and firm in the centre.

Remove from the pot using the edges of the baking paper to pull it out and let the oat slice cool on a rack.

When cool, spread the date caramel on top and slice into pieces.
Did you try and love this recipe?
Then please leave a review and rating in the comments at the bottom of the post. If you post your creation on Instagram, tag me @bakingqueen74 or use hashtag #bakingqueen74!
with Maison Cupcake and Casa Costello