So it is nearly time for the Great British Bake Off to return to the screens, but in its new home on Channel 4. What to expect?! Reviews in the media seem to be mixed so far. Prue Leith is replacing Mary Berry, and Mel and Sue are also now a distant memory. Will it still be popular? I don't know yet but it will certainly still have the all important ingredient of cake (and biscuits, bread, dessert, patisserie…) I am sure.
If you follow my posts you might know that I've baked along with the themes of the show for the past two years for fun. Here's a quick recap of my 2016 GBBO bakes.
Week 1 – Cake Week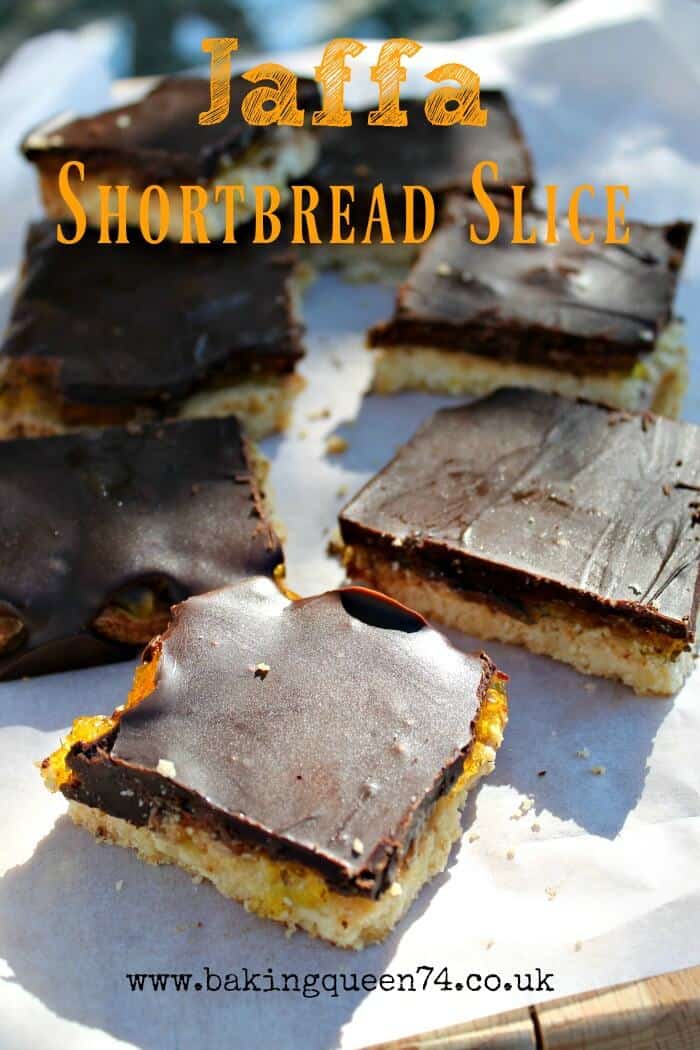 Jaffa shortbread slice – do you remember all of the Jaffa cakes they made on the show?
Week 2 – Biscuit Week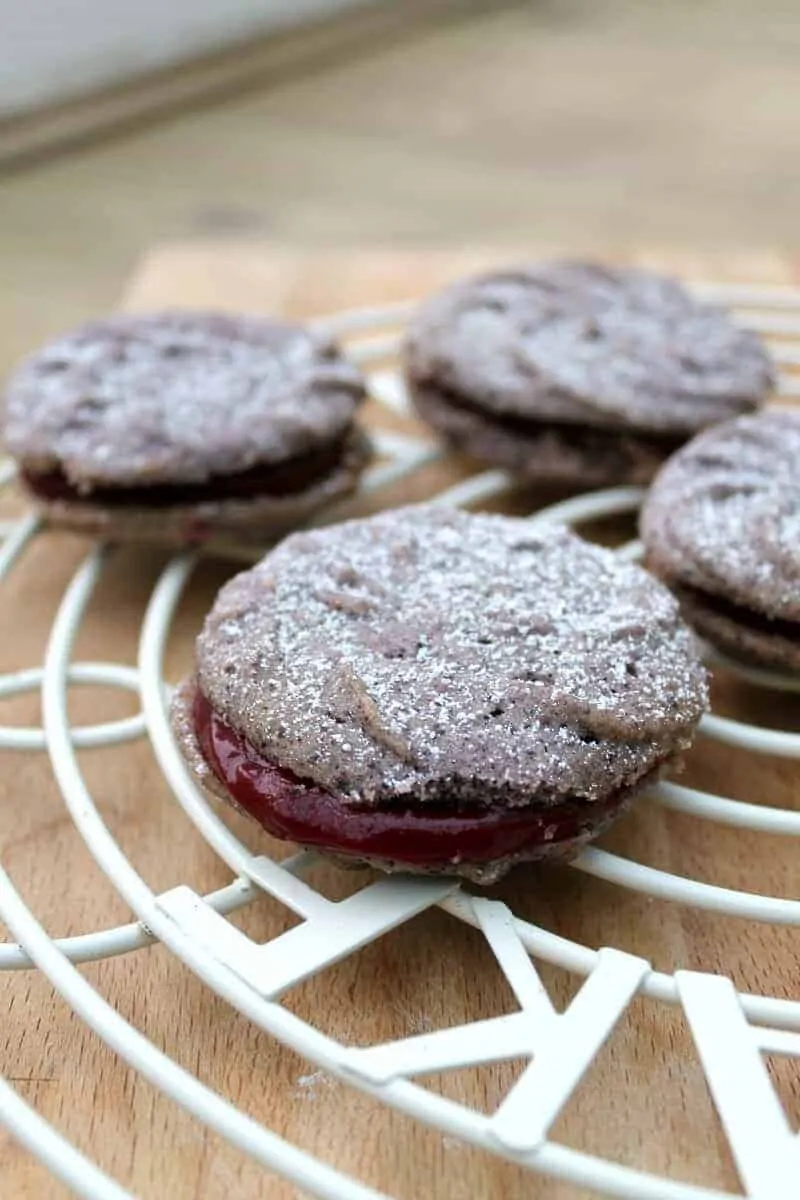 Blueberry Viennese whirls with blackcurrant curd
Week 3 – Bread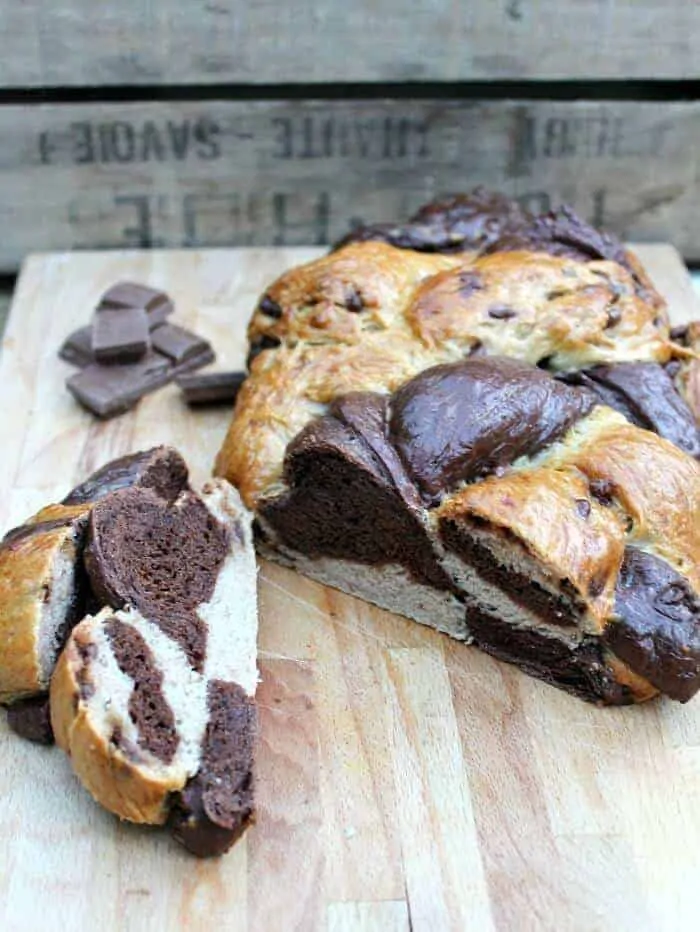 Chocolate six-strand braided challah loaf
Week 4 – Batter Week
Week 5 – Pastry week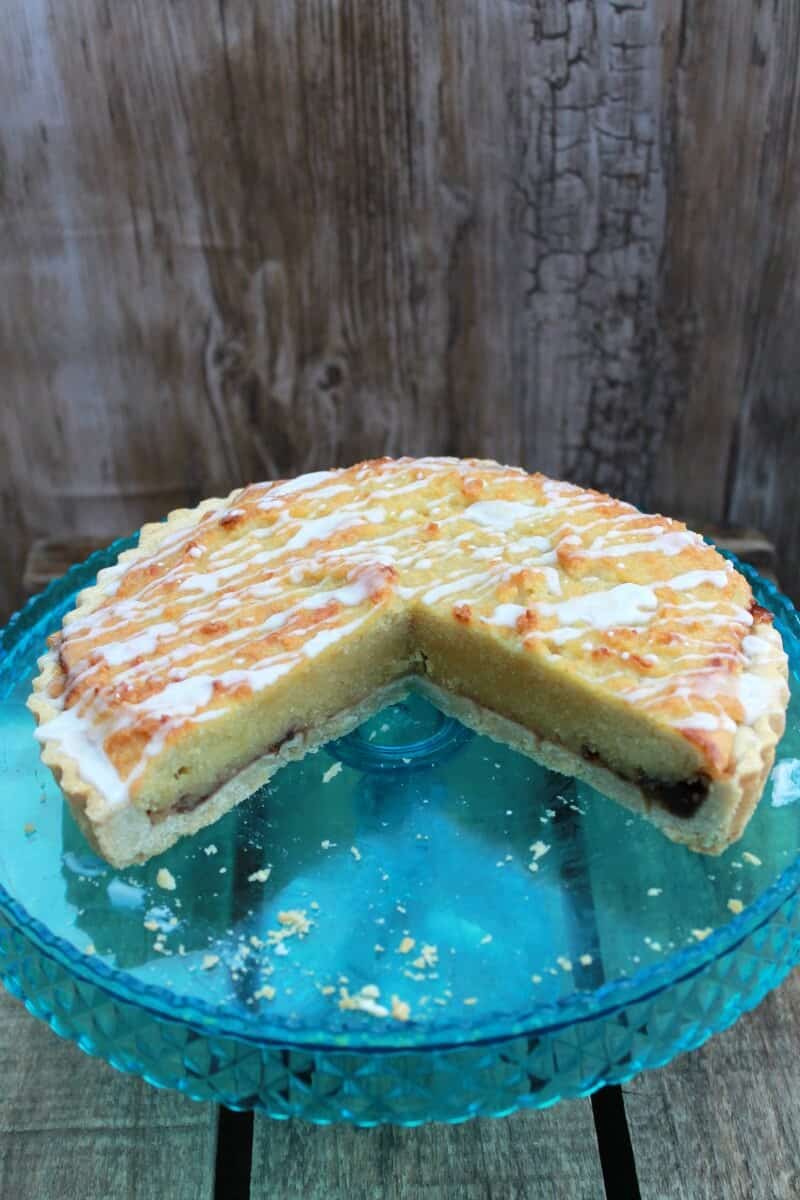 Week 6 – Botanical Week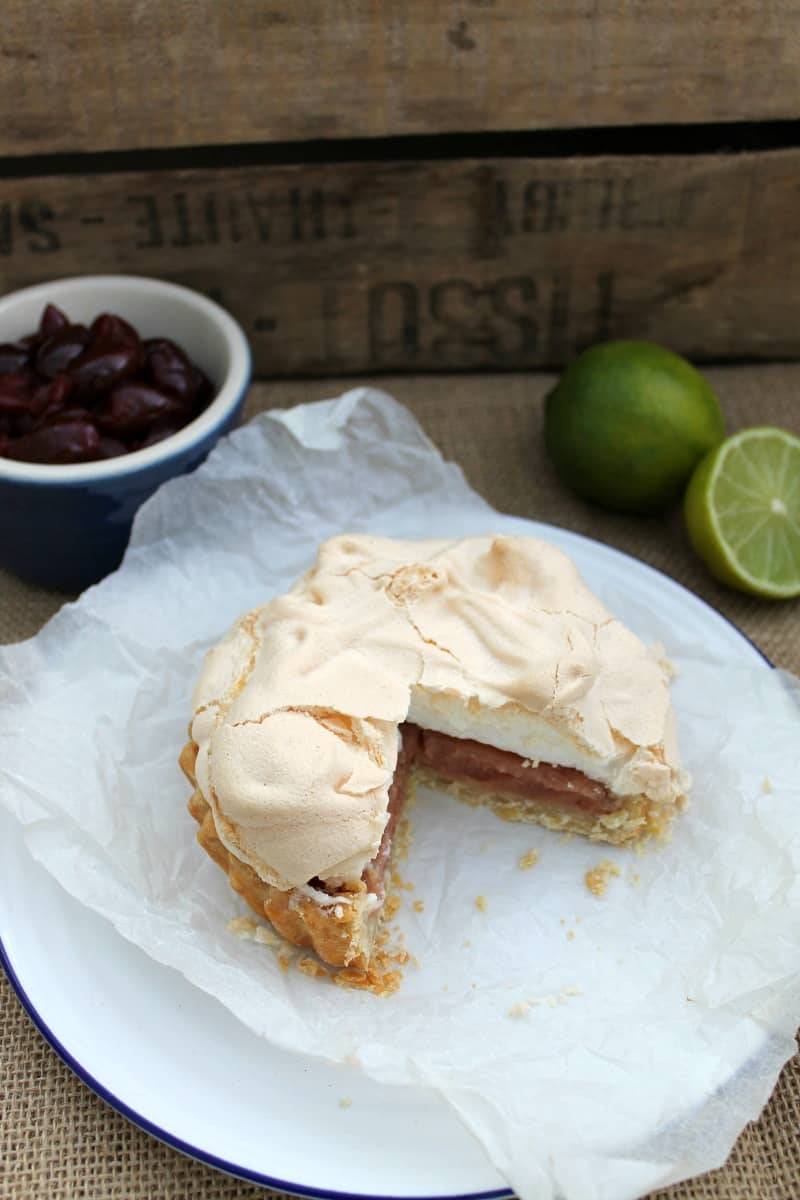 Mini cherry lime meringue pies
Week 7 – Desserts Week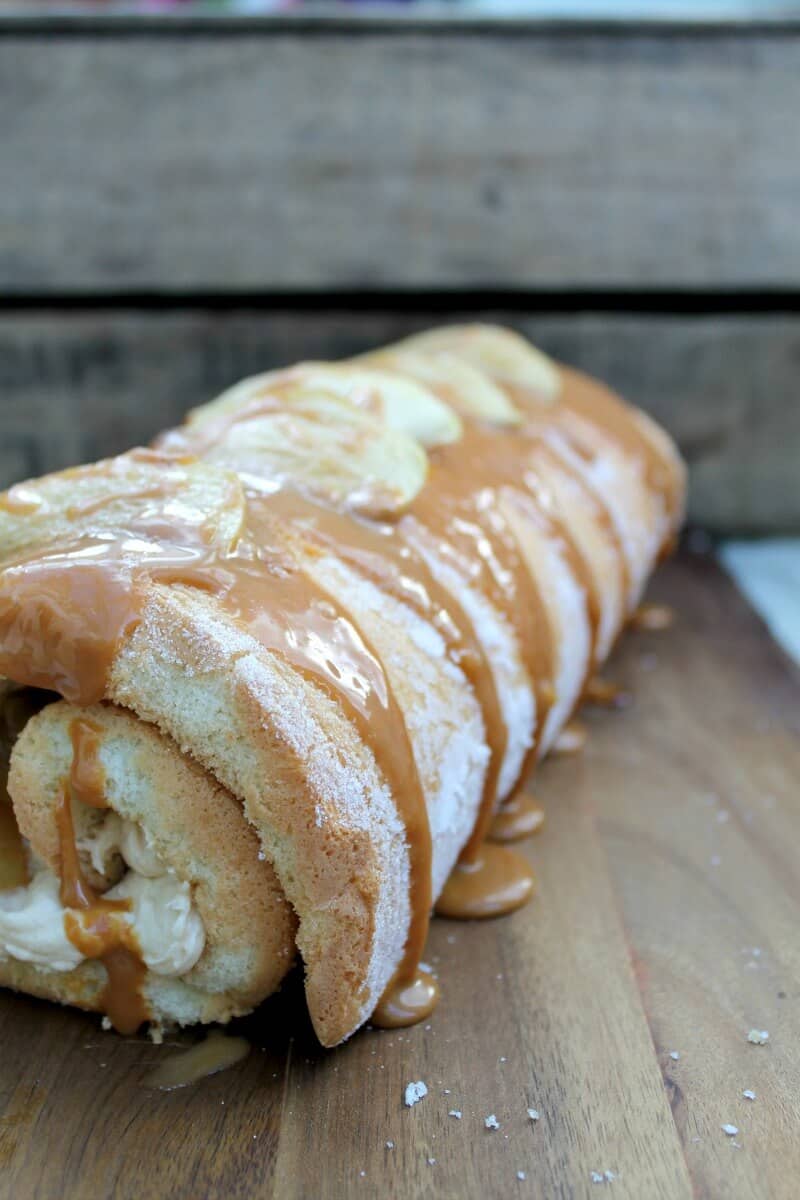 Autumnal caramel apple roulade
Week 8 – Tudor Week
I skipped this week, wasn't too keen on any of the recipes.
Week 9 – Patisserie Week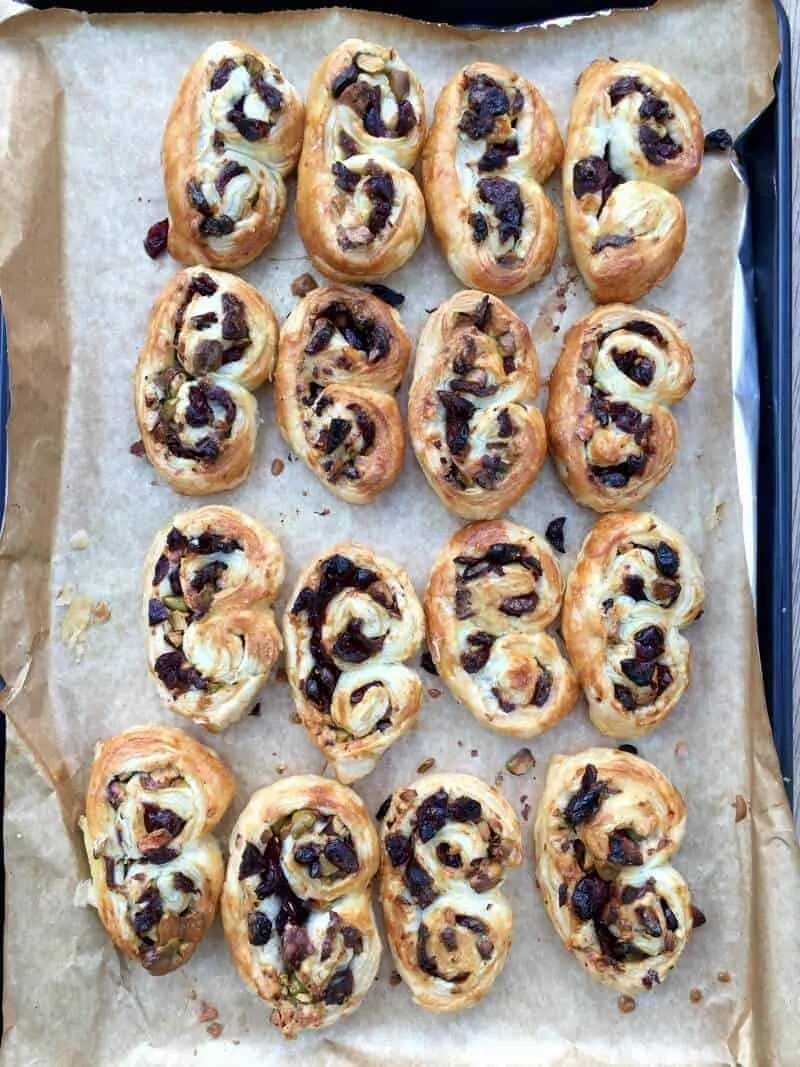 Easy cranberry and pistachio palmiers
Week 10 – Royal Week (The Final)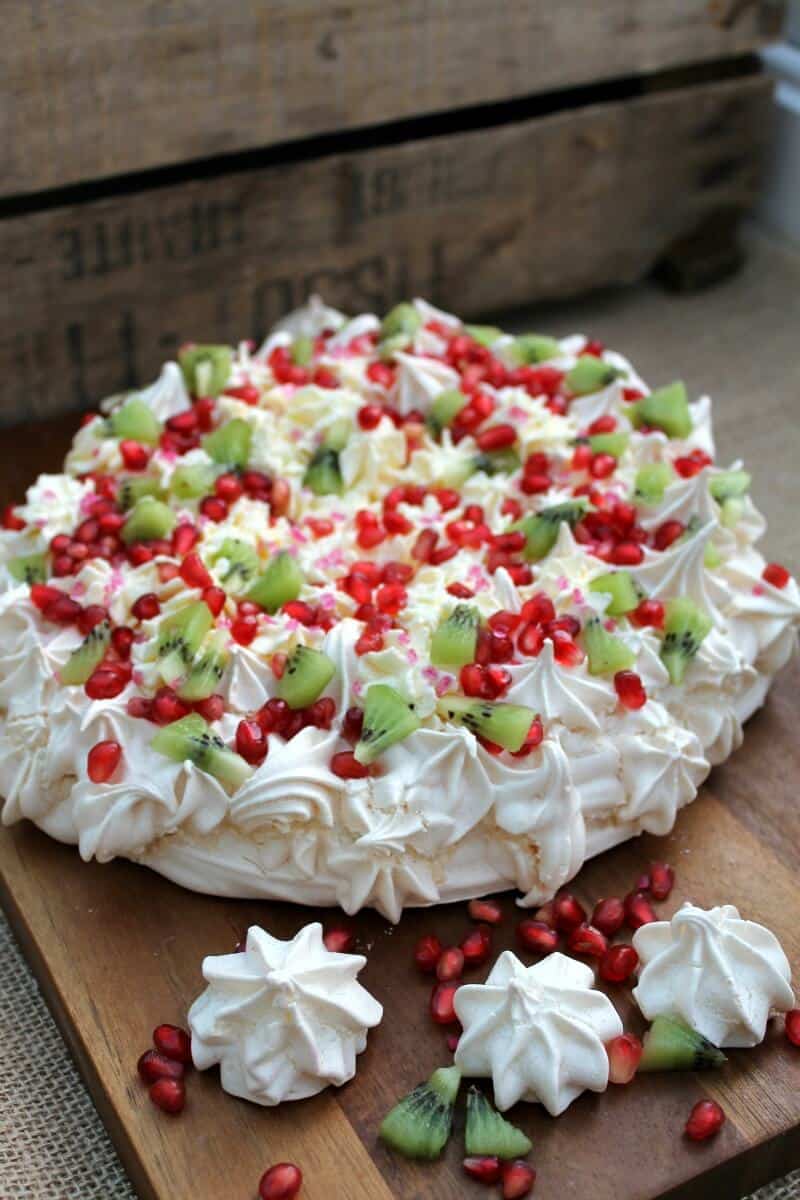 Pomegranate and kiwi crown pavlova
Which were my favourite bakes?
It was fun to look back over my bakes from 2016. I think my favourite to eat was the Jaffa shortbread slice, with the most interesting to make the challah bread, and the one I was most pleased with the autumnal caramel apple roulade. Which do you like best?!!
You can also see my bakes from baking along with GBBO in 2015 here.
I'm not sure I will have time or inclination to bake along every week this year, but time will tell! Ready, set, bake!!!
Pin for later