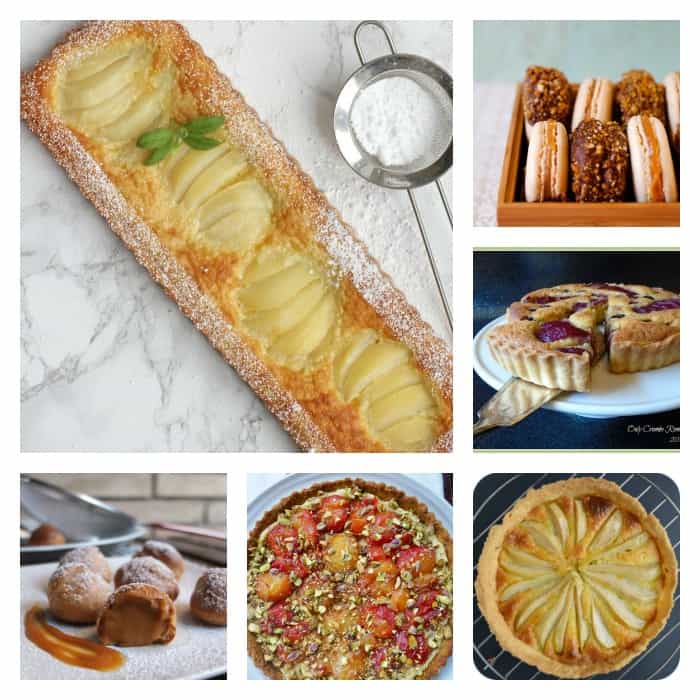 Time for a mouth-watering roundup of the September entries into the Perfecting Patisserie linky and blogging challenge. With Great British Bakeoff still in full swing, many of the entries were inspired by bakes made on the show, such as frangipane tarts, cream horns, charlotte russe and mokatines.
Let's start off with Andrea from Made with Pink's gorgeous pear frangipane tart, it looks amazing and I love the rectangular shape which is really different.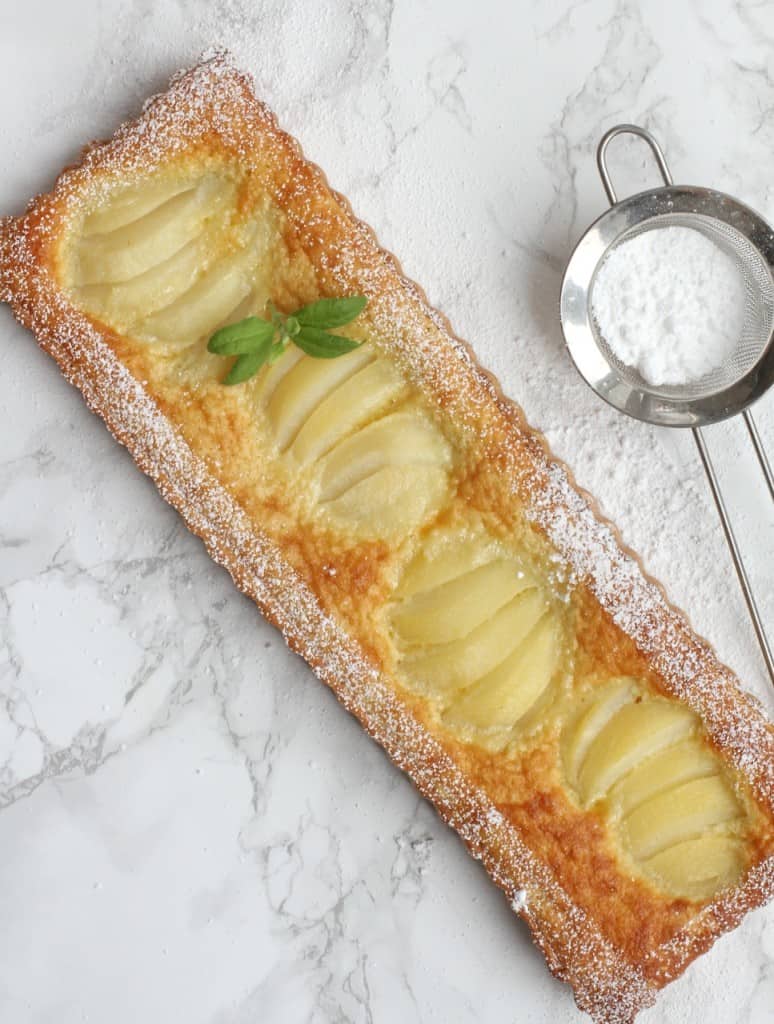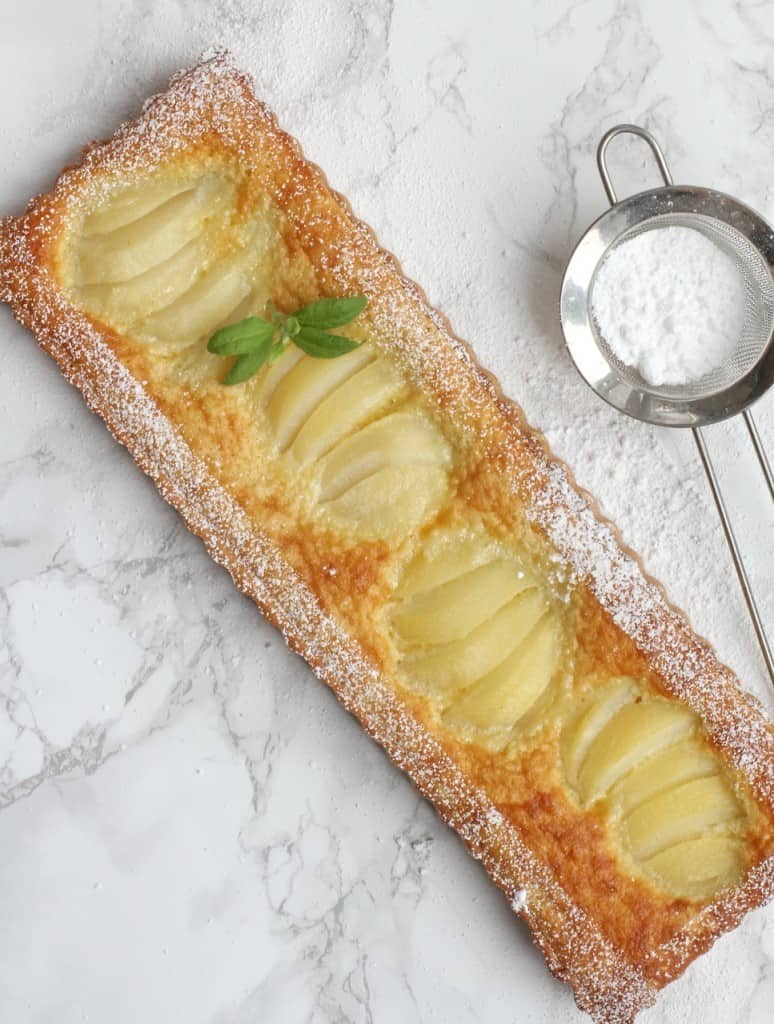 I adore these salted caramel praline macarons that Angela from Patisserie Makes Perfect made, such a beautiful photo and the taste must be sublime.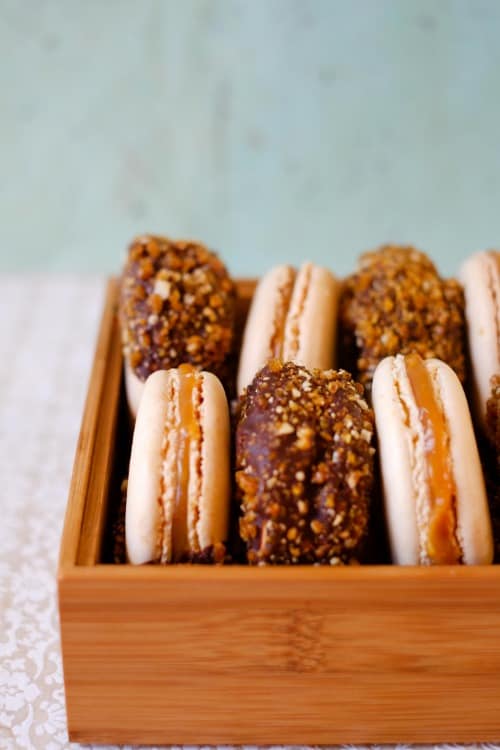 Angela from Only Crumbs Remain made a pear and blackberry frangipane tart, a marvellous way to use up late summer fruits. I bet this was delicious!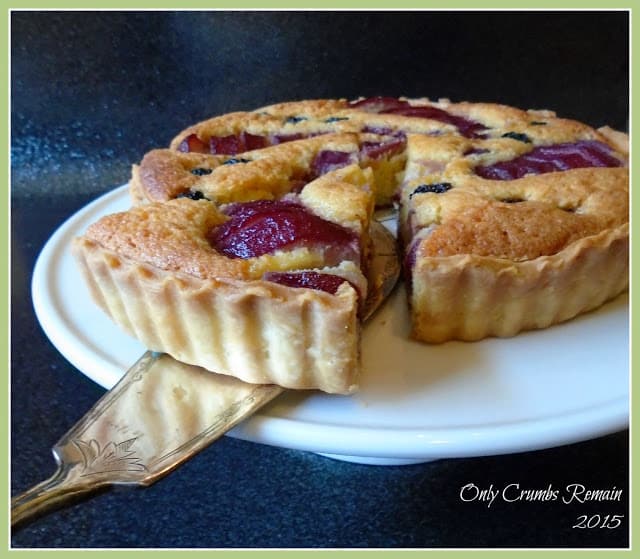 Pears are used again here in Rosie's pear and almond tart, with a lovely pattern made with the pears.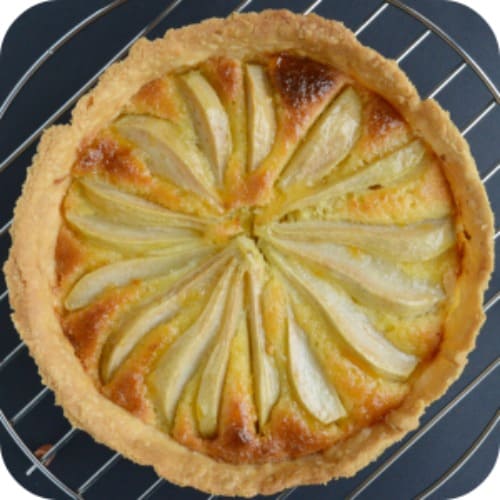 Laura's gluten-free plum and pistachio tart is so striking and has got me drooling all over the screen (sorry!).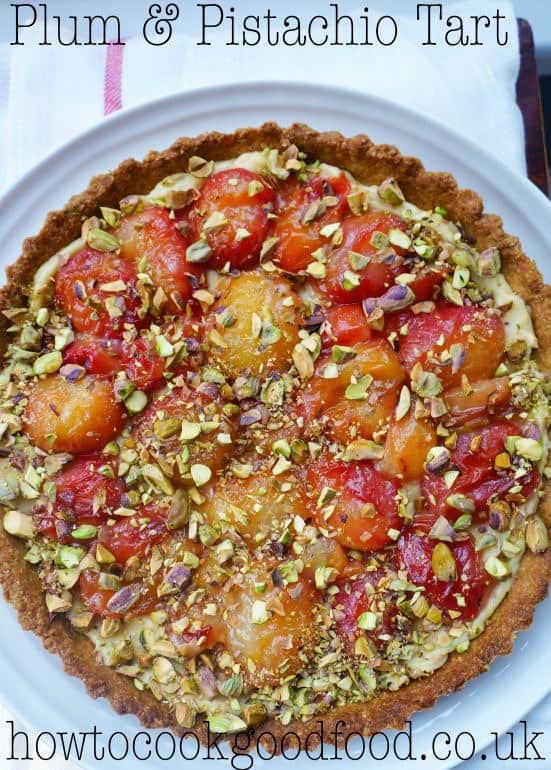 Lili's salted caramel choux buns are also making me very hungry just looking at them. The salted caramel filling – OMG!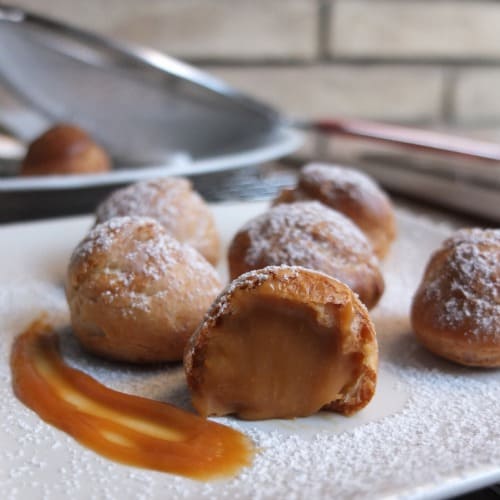 Barbara also made choux pastry, and some gorgeous chocolate and vanilla eclairs. Perfect for afternoon tea!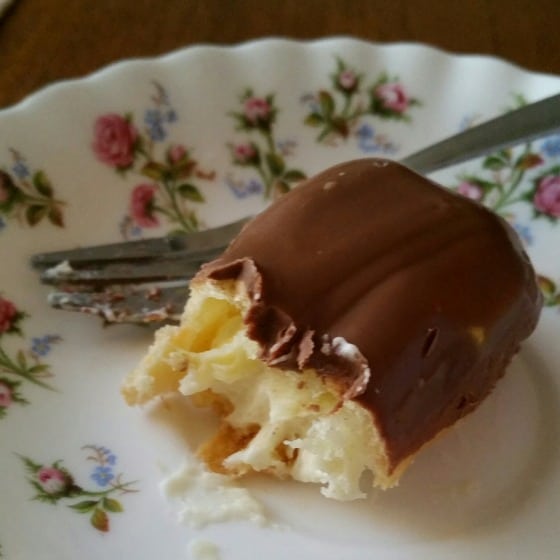 Serena made something I never knew was possible – gluten-free and dairy-free chocolate chilli millefeuille! Amazing results using alternative ingredients I am sure you will agree.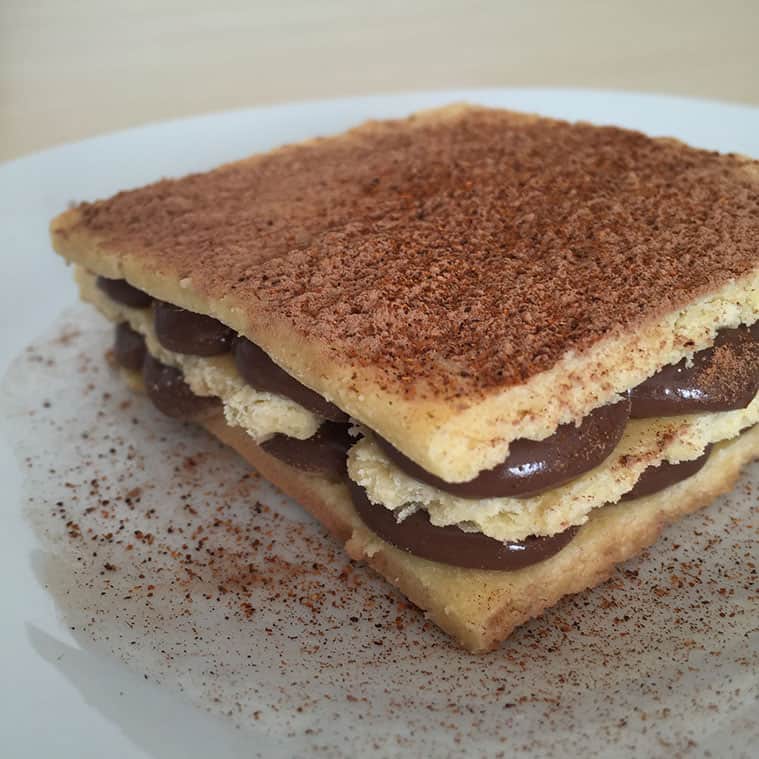 Lisa made pistachio and cardamom madeleines from John Whaite; I love this combination of flavours as well.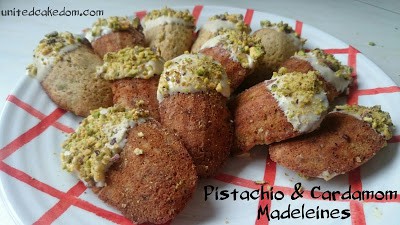 Jenny's entry was her delicious Ferrero Rocheratines, she is surely spoiling us with these!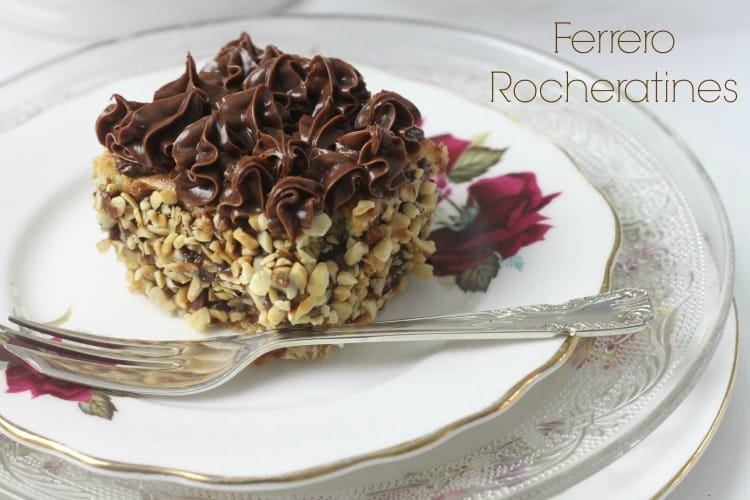 Tracy made GBBO-inspired cream horns, with homemade puff pastry, so impressive.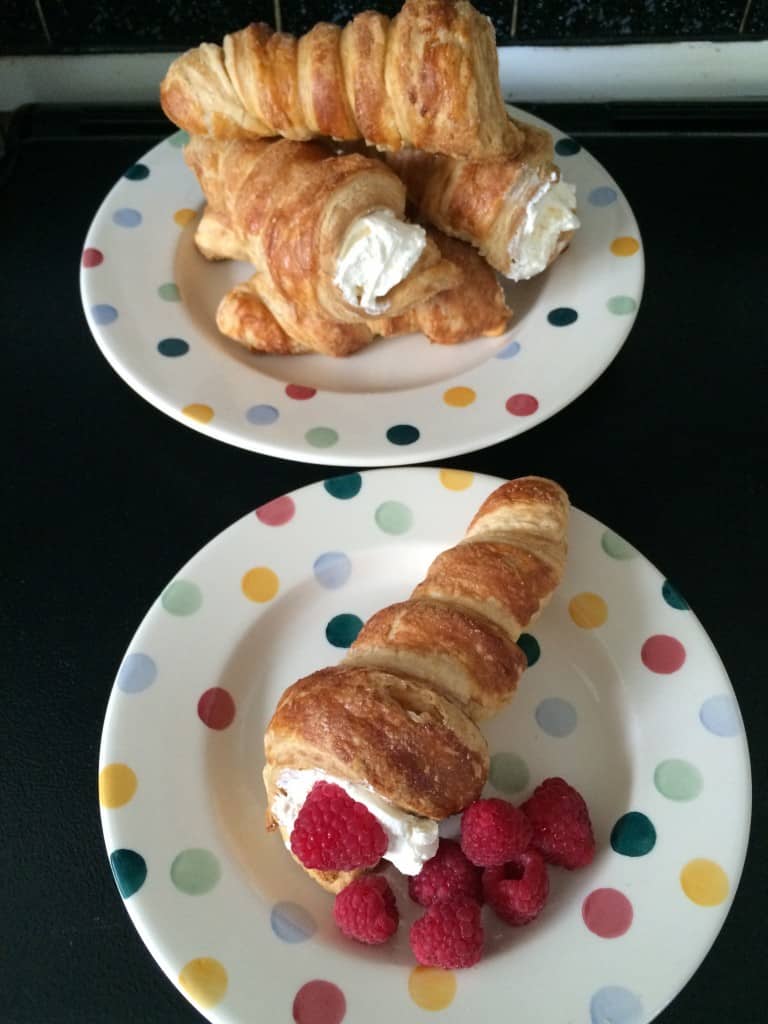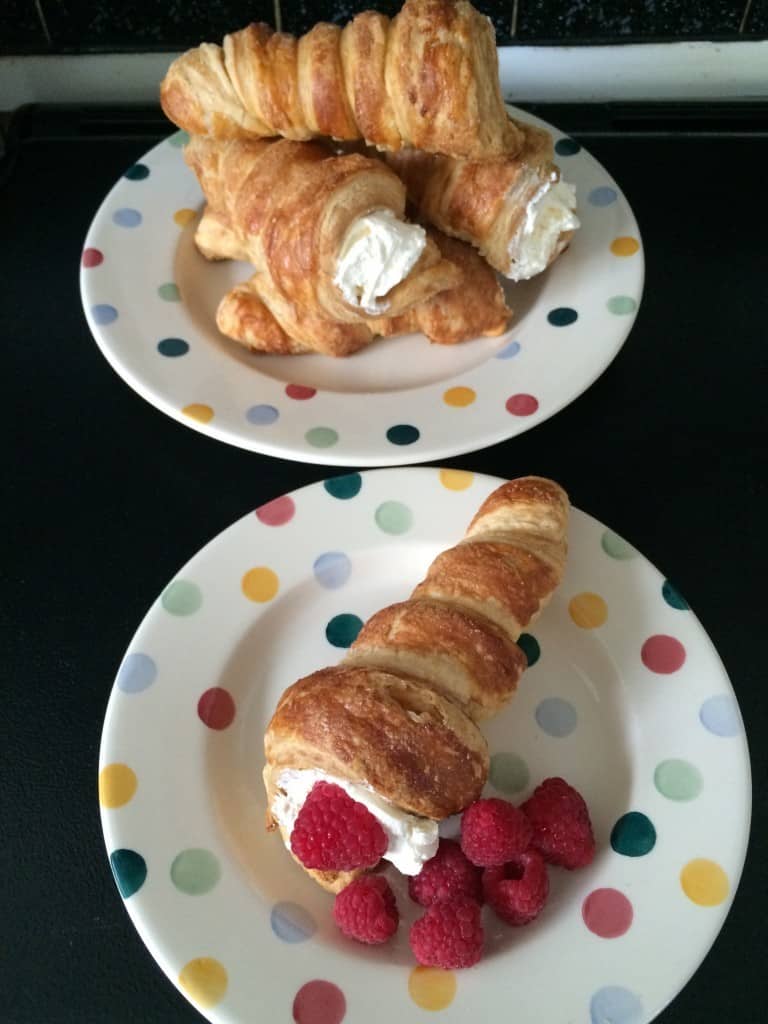 Angela from Only Crumbs Remain also made her own cream horns, in gorgeous lemon posset and raspberry, and apple crumble and custard flavours. How delicious!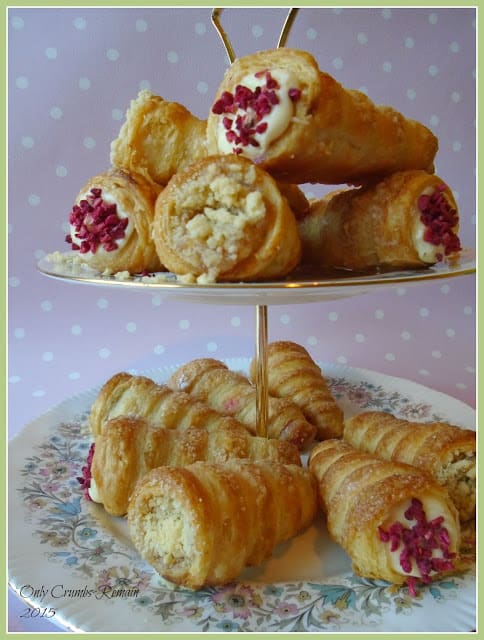 Our third cream horn entry was these cream horn trifles from Cathy. I'd love to be served one of these (or perhaps two!).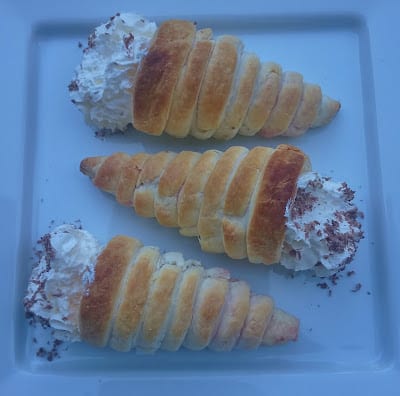 Lil's pink grapefruit and kirsch savarin looks simply delicious. It is free of refined sugars so must count towards your five-a-day as well.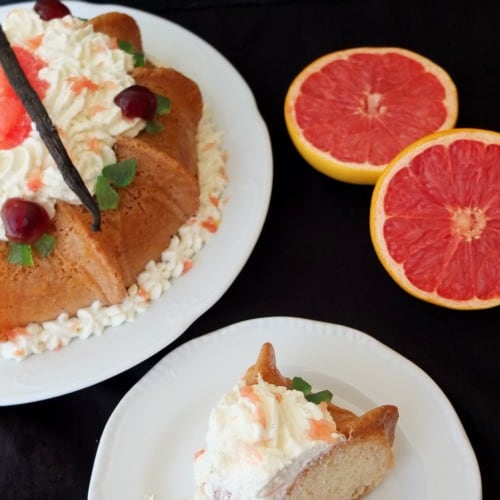 Angela from Only Crumbs Remain also has a third entry, her empress rice pudding, adapted from a Michel Roux Jnr recipe. A sophisticated twist on rice pudding.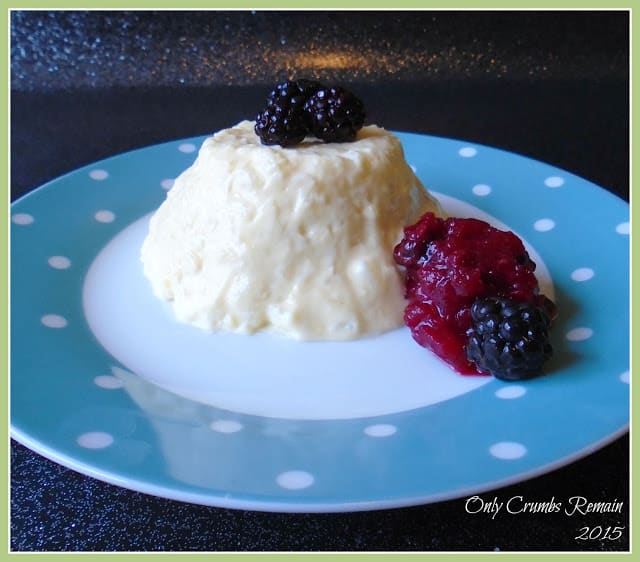 I entered my cherry and vanilla charlotte russe, also inspired by GBBO.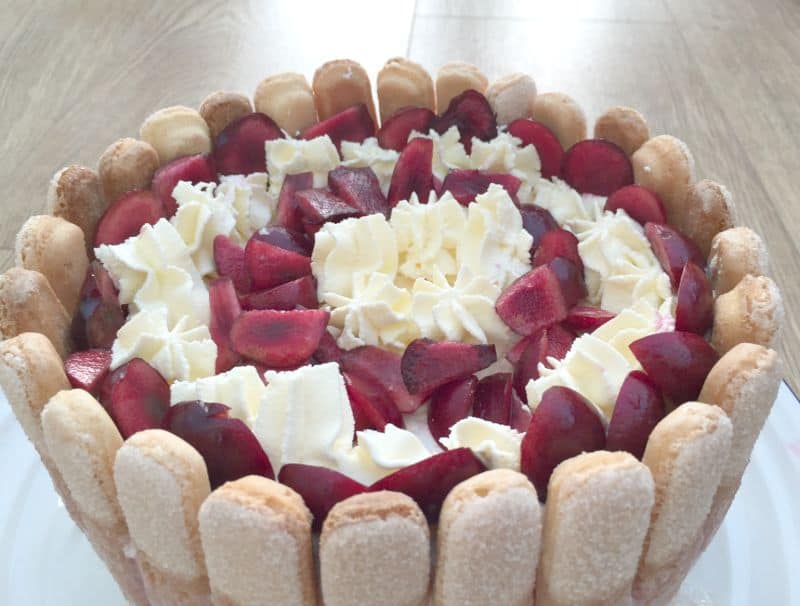 I am so impressed by all the entries this month, so many amazing patisserie recipes that I want to try. Thank you very much to everyone who linked up this month, it was fantastic to see your recipes. The October linky is already open here.