Cherry scones with a light nutty flavour from the shredded coconut and sweetness from the candied cherries, these are quick and easy to make for snacks and picnics.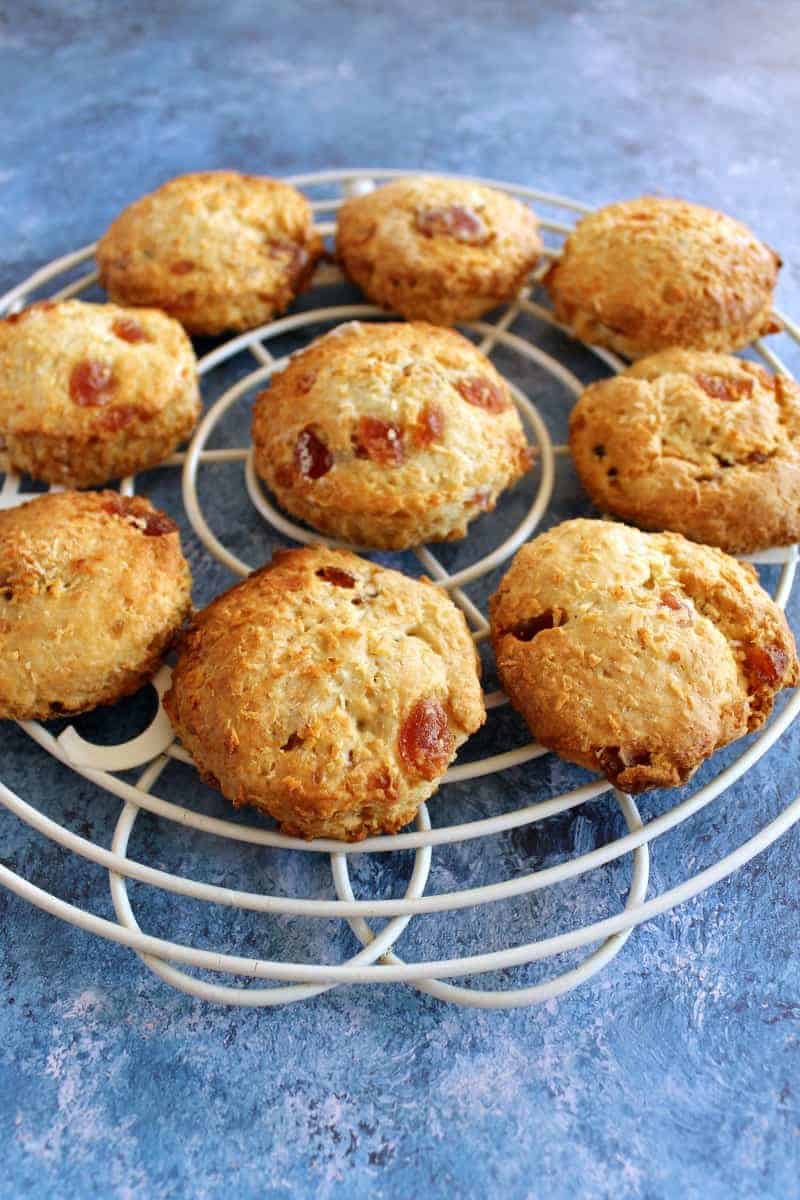 While I am a big fan of the traditional plain English scone, you can easily add flavour and texture by adding fruit or other additions to them. I found a bag of desiccated coconut in the store cupboard along with some glacé cherries so the idea for these cherry scones took root.
With a few simple ingredients and their quick baking time, scones are one of the baking favourites I turn to again and again. It helps that they are delicious and loved by all too, as I know they'll be gone pretty quickly.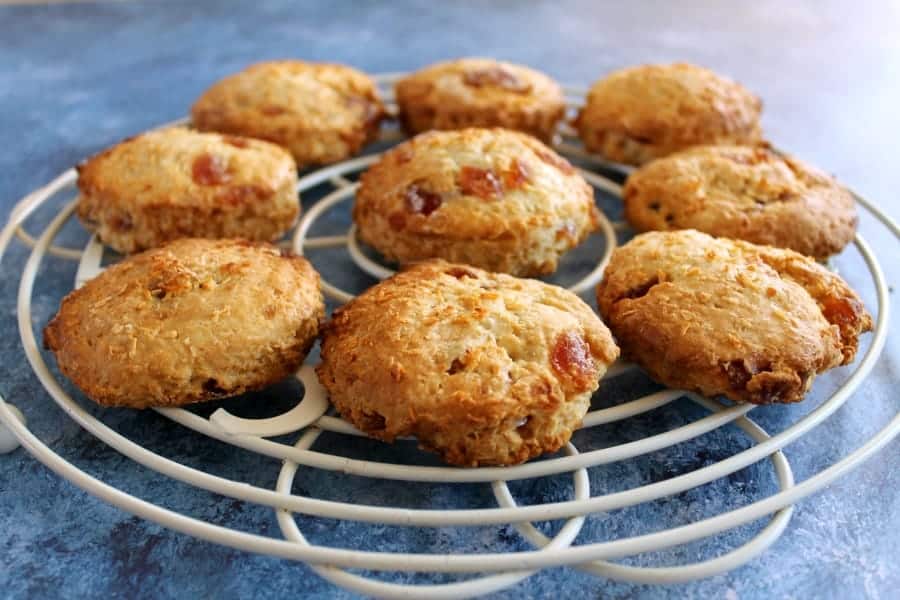 You don't need any fancy equipment to make scones, in fact I made these without a cutter as I couldn't find one, and used the end of a tin instead. If you don't have a rolling pin, no fear, you can use anything cylindrical you can find, I used the side of the tin I used as my cutter!
I do always make sure I brush the top of my scones with a little milk before baking. It gives them a lovely golden brown colour so you just want to grab one and dive in.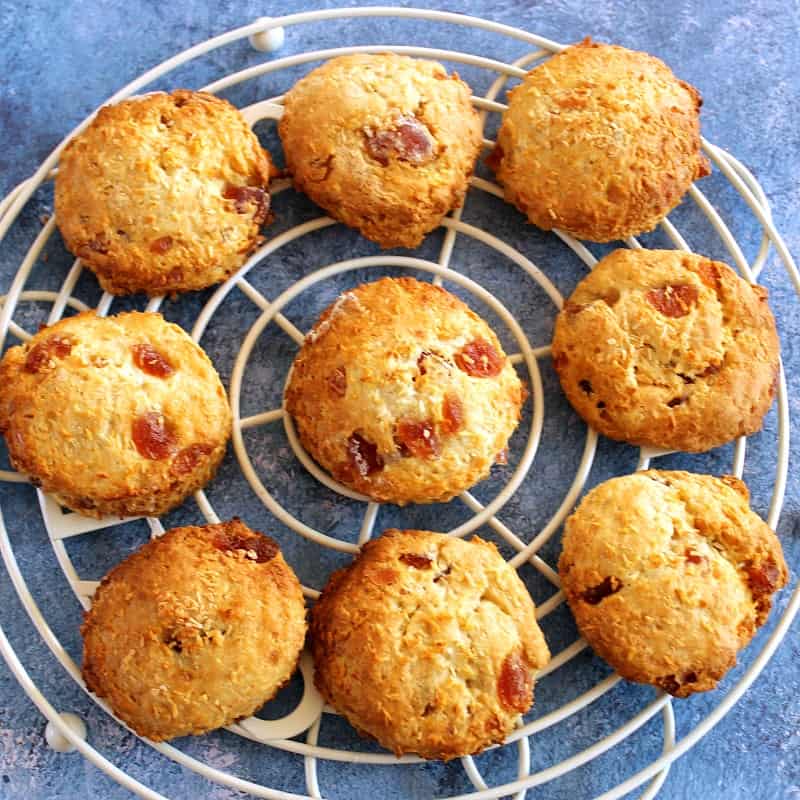 How to Serve Scones
Scones are traditionally served for afternoon tea, and if you are in Devon or Cornwall or other British regions, it is very common to have them as part of a cream tea. Here the question on everyone;s lips seems to be whether the cream or jam should go first.
Personally I see the cream as the replacement of butter so I'd have cream then jam, but who am I to judge?
How to Serve Cherry Scones
These cherry scones are perfect sliced and served warm with butter or just plain.
If you are a real cherry fan then some cherry jam might go well too.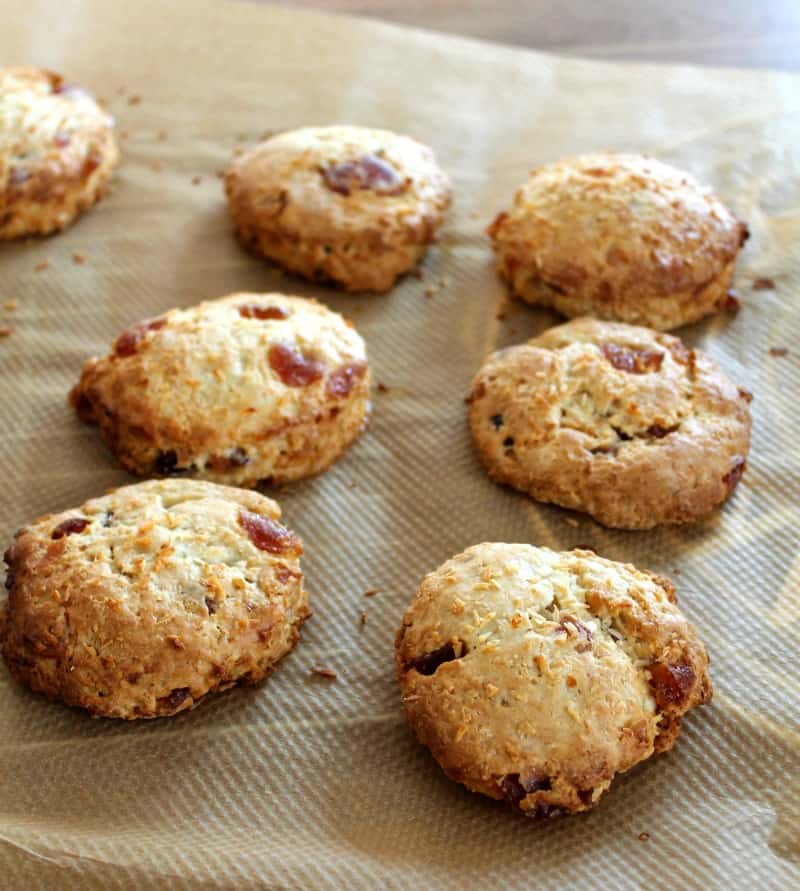 How to Make Cherry Coconut Scones
Place the flour in a bowl, and rub in the butter. Stir in the sugar then the milk to make a soft dough. Add the candied cherries/glacé cherries.
Mix gently. The dough will be soft.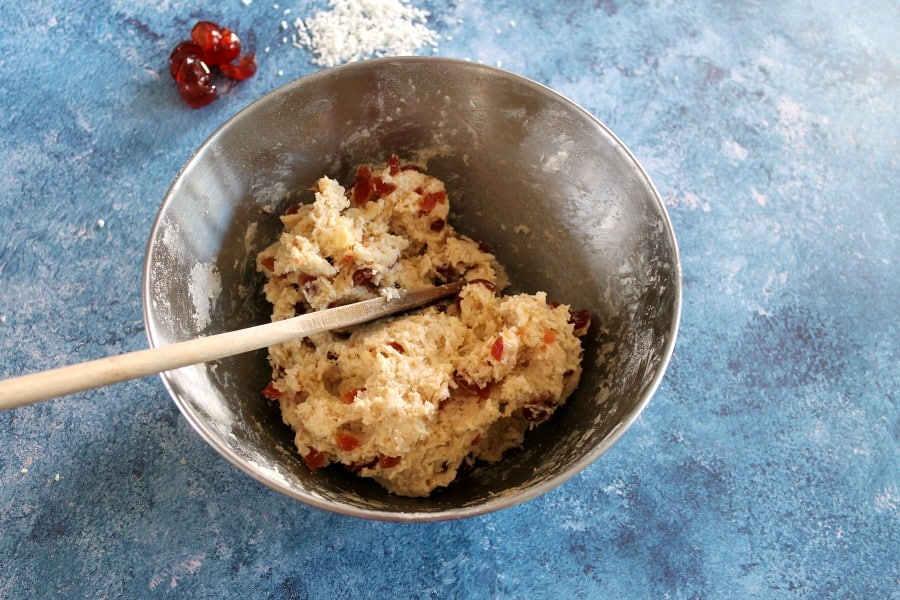 Roll the dough out on a surface dusted with flour.
Cut out 9-10 medium scones using a cutter (or other implement!).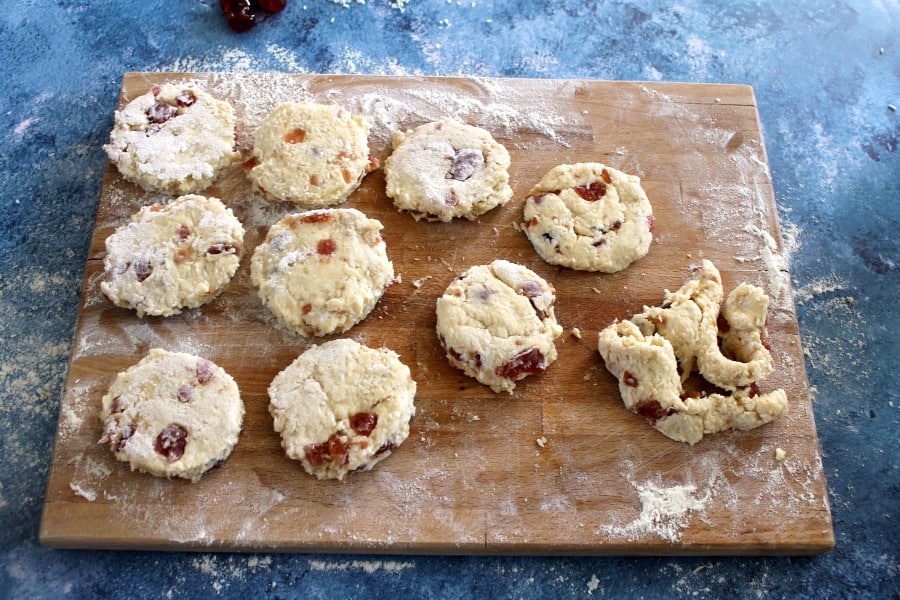 Place them on a lined baking sheet, sprinkle a little extra coconut onto each scone, and brush with milk.
Bake for 25 minutes at 180 degrees C (fan) or until golden brown and baked through.
More Scone Recipes To Try
I have lots of different scone recipes on my site for you to try, from blackberry and berry scones to Nutella scones baked in a crockpot, see which kind catches your eye:
Pin this recipe for later