This easy recipe for spatchcock chicken is great for a midweek meal in the Spring and Summer, or for an alternative to a roast chicken for the weekend!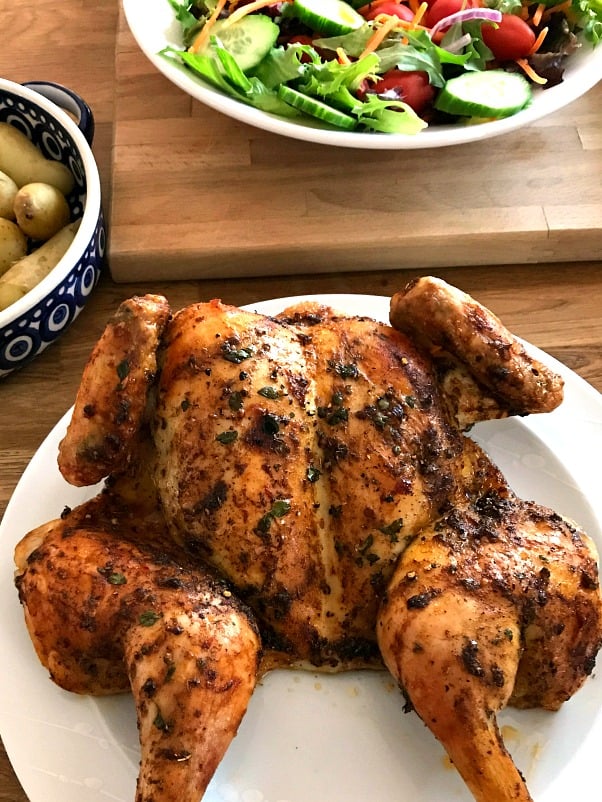 Simple Summer Supper
This simple chicken dish is ideal for a midweek meal in the summer, as it takes a lot less time to roast a whole chicken when you have spatchcocked it.
Boil some new potatoes and add salad and you have a full meal without too much work….